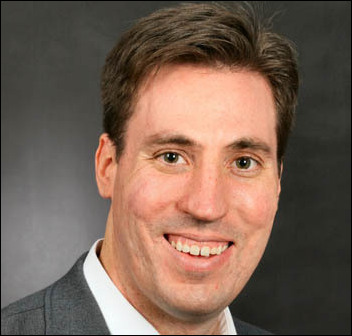 I have found that more ROI is actually reaped from the patient tending of potential customers over time
Arden Hills, MN (PRWEB) June 27, 2006
According to Brian J. Carroll, author of the new book Lead Generation for the Complex Sale™ (McGraw-Hill, ISBN 0071458972, $24.95) and CEO of InTouch, Inc., a recognized leader in lead generation and helping companies that make complex sales acquire and maintain strong customer relationships, the biggest challenge most sales people face is identifying and getting access to executives, especially those in large companies. As CEO of InTouch, Carroll has worked with hundreds of business-to-business companies on lead generation and sales campaigns. InTouch, Inc. is listed as one of the fastest growing private companies in the U.S. by Inc. magazine, with a five-year sales growth of 430 percent.
"Good lead generation for the complex sale is all about identifying the right people at the right companies, initiating a dialog with them, and then nurturing those relationships until the prospect is a "sales-ready" lead," says Carroll.
"Brian Carroll 'gets' that marketing and sales must have a common definition of a lead," says Mike Bosworth, author of Solution Selling and coauthor of CustomerCentric Selling. "A 'sales ready' lead is a targeted decision maker who is curious how you have helped someone with the same job title in the same industry achieve a goal or solve a problem."
According to Carroll, the three essential elements of generating B2B sales leads are:
Number One: You need to have the right mindset about lead generation. Lead generation is a conversation, not a series of disjointed campaigns. Companies don't buy. People do. So your goal is help develop a relationship between people. To develop the relationship, you need to have a dialog and see your lead generation as a conversation.
"I have found that more ROI is actually reaped from the patient tending of potential customers over time," Carroll says. "It requires sustained effort to succeed. The key word is consistency and a long-term view, not instant gratification. My research shows that executive buyers choose the sales person who has been a resource and developed a relationship with them regardless of their timing to buy. Time and time again it is proven that customers want the sales people they deal with to understand their business, their needs, and the pressures under which they operate. These people are called trusted advisors."
Number Two: Sales and marketing must work together as one team. Lead generation is the number one touch point between sales and marketing, yet Carroll's research shows that 80% of marketing expenditures on lead generation and collateral are wasted because the leads are ignored by sales people.
"I've spoken with hundreds of companies, and less than 10% have a clear and written definition and universally applied definition of what a lead means," says Carroll. "Even in small companies, I can ask three sales people 'what is a lead?' and get three different answers about what a good lead means. In interviewing sales people, I have found that most don't want more leads, they want viable and highly qualified sales opportunities that want to speak to them. My point: If we expect sales people to followup on our leads and we think of them as our customers, we need to ask them what they want."
Number Three: You need to develop your future leads with the process of lead nurturing. Carroll's research shows that early-stage leads often ignored or discarded by sales people represent between 40% and 70% of missed sales.
"If you don't have a process to nurture your leads along every step of their buying process, you may lose them to your competition," Carroll says. "Lead nurturing provides a methodology to communicate with customers and turn early-stage inquiries into highly qualified sales-ready leads. Lead nurturing is all about having a relevant and consistent dialog with viable potential customers regardless of their timing to buy. A key aspect of lead nurturing is the ability to provide valuable education and information to prospects up front, to become a trusted advisor. You are then perceived to be an expert. You don't sell, you don't make pitches. It's not a sales person calling up every few months to find out if a prospect is 'ready to buy yet'. Instead, you provide insights and solutions, all within the realm of your expertise and thus become the first they call when there's a need."
Brian J. Carroll is founder and CEO of InTouch Inc., one of the first companies to provide lead generation solutions for the complex sale. He speaks to 20,000 people a year on improving sales effectiveness and lead generation strategies. Carroll has been featured in major metropolitan newspapers and business publications and is regularly quoted as a lead generation expert on and offline including: BtoB Magazine, CMO Magazine, The Wall Street Transcript, Inc. Magazine, Direct Marketing News, MarketingProfs, MarketingSherpa, and RainToday. His acclaimed blog, http://blog.startwithalead.com , is regularly read by thousands each week.
Lead Generation for the Complex Sale details a proven approach to lead generation that has resulted in 2,000 to 5,000 percent return on investment. Author Brian Carroll arms readers with several sophisticated methods for generating highly profitable leads for complex sales. Carroll is CEO of InTouch, Inc. and an expert in lead generation solutions; his book reveals key multimodal strategies that you can implement immediately to win new customers, accelerate growth and improve ROI. For more information, please visit http://www.leadgenerationbook.com/ .
# # #