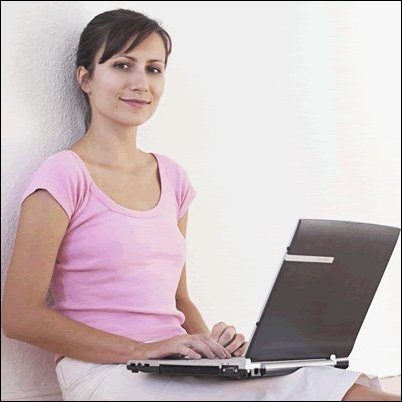 We do for our borrowers what the bigger companies won't, and what the smaller companies can't. We model our company around the needs of the borrower, not based on what is most profitable, which is why we have so many discount packages and ways to save borrowers money
Phoenix, AZ (PRWEB) June 9, 2006
The second-largest interest rate hike in the history of the federal student loan program will take effect on July 1, 2006. With rates increasing 1.84 percentage points in less than four weeks, student borrowers now are in the best position to consolidate their loans before the deadline, according to NextStudent, a premier education funding company based in Phoenix.
As part of the passing in February of the Deficit Reduction Act of 2005, S. 1932, which cut $12.7 billion to the federal student loan program, the interest rate increase was announced May 30, 2006 at the auction of 91-day Treasury bills. Increased rates include a 6.8 percent fixed rate for Stafford loans disbursed on or after July 1, 2006, and an 8.5 percent fixed rate for PLUS loans disbursed on or after July 1, 2006.
Through student loan consolidation, a student borrower's loans are bundled together to make one loan and one easy monthly payment. It is a great idea for borrowers with multiple loans and varying high interest rates who want to avoid the increase, as a low interest rate is locked in for the loan's life, payment terms can be extended and thousands saved over the long term.
Unlike many of the fly-by-night consolidation chop shops recently popping up that may not be in existence next year, NextStudent is an established company that is focused on its borrowers, offering one-on-one personalized service as well as low rates, and great benefits and incentives not available elsewhere in the industry.
Consolidation with NextStudent is free and there are no surprises: no fees, no hidden charges and no prepayment penalties. NextStudent's great low rates include a 4.75 percent rate for eligible in-school borrowers. A 2.75 percent rate is available to qualified borrowers, with applied benefits that include .25 percent reduction for students who use Auto Debit; .60 percent rate reduction when student borrowers consolidate following graduation; and an added 1 percent rate reduction after 36 consecutive on-time payments. In addition, NextStudent keeps all borrower information fully secure and confidential.
"We do for our borrowers what the bigger companies won't, and what the smaller companies can't. We model our company around the needs of the borrower, not based on what is most profitable, which is why we have so many discount packages and ways to save borrowers money," said Chris Hooley, Director of Web marketing at NextStudent.
College costs are escalating along with interest rates, but student borrowers can get their student loan situation under control when they consolidate with NextStudent before July 1, 2006. Student borrowers can reap the benefits of a low interest rate and great, unmatched incentives while receiving the expertise of a solid company with a reputation for caring about its customers.
About NextStudent
NextStudent, federal lender code 834051, is dedicated to helping students and their families find affordable ways to pay for college. NextStudent offers one-on-one education finance counseling and has a portfolio of highly competitive education finance products and services including a free online scholarship search engine, federally guaranteed parent and student loans, private student loans, both federal and private student loan consolidation programs, and college savings plans.
The NextStudent Scholarship Search Engine, one of the nation's oldest and largest scholarship search engines, is updated daily, available free of charge, completely private – and represents 2.4 million scholarships worth $3.4 billion.
For more information about NextStudent and its student loan programs, please visit the company's Web site at http://www.nextstudent.com/.
Contact:
Jessica Black
jblack @ nextstudent.com
800-658-6801
###