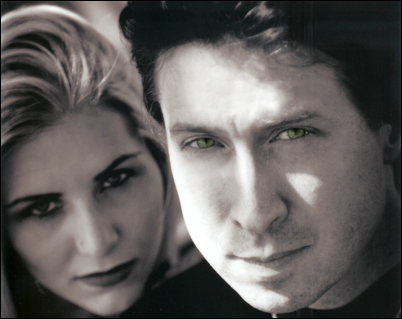 I don't think anyone knew how astonishing this band or album were until it hit the streets and radio.
Sacramento, CA (PRWEB) June 11, 2006
California band Scott West & Sex On Sunday will be doing Meet-N-Greet events before and after KZZO 100.5 FM's "Day In the Zone" Concert on June 11th at Gibson Ranch in North Sacramento (Elverta) and at 107.9 FM's "ENDFEST" Concert on June 23rd at Raley Field in West Sacramento to promote their new "2006 Summer Concerts Edition" of their debut album, Sex On Sunday.
Scott West & Sex On Sunday will also be appearing at a Meet-N-Greet at KNCI Country 105.1 FM's Country In the Park Concert at Discovery Park in Sacramento on September 3rd. Sex On Sunday's entire CD can be heard and downloaded at Listen or download Sex On Sunday's Music.
Sex On Sunday's lead singer Scott West said, "We'll be giving away 1,000 copies of our Summer Concerts 'Sex On Sunday' CD at Day In The Zone, ENDFEST and Country In The Park to the first 1,000 people at our Meet-N-Greet booth events."
Sex On Sunday's complete concert and event schedule can be found at Sex On Sunday info, music, & event schedule.
The 10th Annual Day In the Zone on June 11th will also feature LIVE performances by INXS, Switchfoot, Ringside, and Marty Casey & Lovehammers. KZZO's Day In The Zone is a full blown music festival with music, food , beverages, interactive kid's zone and much more. Past Day In The Zone events have drawn over 12,000 attendees and the 2006 event is expected to be every bit as successful.
ENDFEST features some of the music industry's top pop and alternative artists each summer. This years ENDFEST is on June 23rd at Raley Field in West Sacramento and will feature The All American Rejects, Aly & AJ, Nick Lahey, Rihanna, Ashley Parker Angel and Teddy Geiger. Raley Field is at 400 Ballpark Drive, which is right across the river from Old Sacramento. ENDFEST has drawn up to 12,000 attendees at past events and attendance has been increasing, so this year's attendance should be great. Gates open at 5 PM and the show starts at 6 PM. Sex On Sunday will be hosting their Meet-N-Greet from 5 PM on at their Sex On Sunday booth and will also be available before and after the concert as time allows.
The 7th annual Country In The Park is Sacramento's signature country music event and
can attract crowds of 12,000 or more to Sacramento's Discovery Park for a day of food, fun, family activities and of course great music. The featured artists last year were LeAnn Rimes, Collin Ray, Aaron Tippin and Sugarland. This year's complete line-up has not been announced, but promises to include some of Country Music's biggest stars.
The sponsoring Sacramento radio stations 100.5 FM (The Zone) and 107.9 FM (The End) will be featuring radio spots with Sex On Sunday songs "Standing On The Moon" and "Room 413" and KNCI 105.1 FM Country will be featuring Sex On Sunday's crossover hit "Fallback" to promote Sex On Sunday's Summer CD release at these summer concert events.
Scott West & Sex On Sunday will play Second Saturday Art Walk Concerts again this summer on 20th Street between I and J Streets, drawing thousands to mid-town Sacramento 20th Street. Sex On Sunday is slated to play it's 20th Street Summer Concerts on the second Saturdays of June 10th, July 14th and August 9th.
98 ROCK FM's on-air personality Mark Gilmore promoted the May 2nd Saturday Art Walk concert with Sex On Sunday to benefit The Heart Gallery, which places Sacramento County children over the age of four into families. According to West, "These children usually would not normally get placed without this incredible organization and through The Heart Gallery's efforts 17 children have been placed into loving homes this year. This organization makes such a profound difference in the lives of these children and their sense of self. We are honored to be able to perform for such a worthwhile cause. When you see these great kids without families, it breaks your heart."
Sex On Sunday publicist George Goldstein announced that "with recent national airplay and features coast to coast on Sirius Satellite Radio, Entercom Radio, Clear Channel Radio, CBS Radio, Playboy Radio, Infinity, Maxim Magazine Radio, Engage Radio and National Public Radio, Sex On Sunday is gaining notoriety with television and radio shows." When Los Angeles morning show interviewer Chris Davies asked West "What does the band do the other 6 days of the week?" West quipped back, "Everyday is Sunday."
According to Goldstein, "I don't think anyone knew how astonishing this band or album were until it hit the streets and radio." West first coined the band name Sex On Sunday in 1994 after he heard a news report on a survey that found that the average American couple had sex just once a week, but that the vast majority of respondents in the study cited Sunday as their day for this activity.
Sign up for Sex On Sunday's MySpace friends list
###