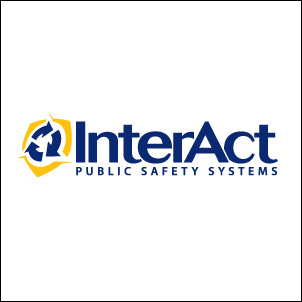 AthenaRMS is the next generation in data management
Winston Salem, NC (PRWEB) June 12, 2006
Winston-Salem, NC (PRWEB) June 12, 2006 –- InterAct Public Safety Systems, a leading provider of public safety and homeland security technology solutions used by local, state, national and international government agencies, today released their newest product, AthenaRMS, a fully upgraded and enhanced version of their previous Records Management System for Law Enforcement. AthenaRMS will be introduced at the NENA National Show, June 12-13, 2006 in booth #100.
While still providing the same highly secure and easily accessible capabilities as InterAct's previous system, AthenaRMS is much more user-friendly offering complete flexibility for individual law enforcement agencies to customize the system and tailor any screen to reflect their agency's unique naming conventions and standards.
AthenaRMS is a comprehensive police record management system designed specifically to meet the needs of federal, state and local law enforcement and investigative agencies and integrates with InterAct's entire suite of products to ensure real-time access to mission critical data. It also contains a variety of seamlessly integrated components including a Windows-based user-friendly interface; master file approach; workflow management; address standardization and geocoding; document and image capture and viewers; sophisticated security system; audit logs; search tools; reporting; investigative and crime analysis; web-based and remote clients and a customization toolbox.
InterAct has developed an innovative Workflow Management System that is an integral component of AthenaRMS. In other products, Workflow Management is a concept typically only implemented in mobile field reporting. AthenaRMS takes this concept to a new level by enabling an agency to define and utilize workflow management throughout the entire records process. This is a huge benefit as each state's law enforcement agencies use widely different forms and processes and can now be completely configurable by individual agencies. Approval teams can even be reassigned temporarily on the fly in the event that the usually approver is unavailable. The workflow manager also acts as a "to do list" for officers so each time they log in the system, the status of each report can be viewed.
Some of the newest features of AthenaRMS make the system the most user-friendly product available. For example, no other product offers customizable workflow or batch oriented document scanning and indexing, which allows agencies to scan large volumes of paper documents, index and store them with related cases.
AthenaRMS also provides document and image capture and viewers enabling an agency to import, store and manage an unlimited number of external documents, images, audio files, and video files to any record in a variety of formats.
While it's important for users to be able to input data into the system quickly and efficiently, it's equally important for them to be able to export data as easily. Offering an advanced search and query function, AthenaRMS allows users to search and query on any field and quickly export a custom report in addition to providing numerous standard reports.
InterAct also offers AthenaFBR, a mobile field reporting system that is fully integrated with AthenaRMS. It contains a number of integrated components, including a Role-Based Security Manager; Customized Electronic Forms; Sophisticated Workflow Management and RMS Importer.
"AthenaRMS is the next generation in data management," said Jennifer Stone, InterAct's director of product development, records management. "We believe our new system is the most user-friendly of any RMS on the market. With many more customizable features, law enforcement agencies can streamline their multifaceted criminal records operations to enhance operational efficiency and ensure their personnel have easy access to critical information."
About InterAct Public Safety Systems
Since 1975, InterAct Public Safety Systems has led the industry in providing mission-critical public safety and homeland security systems and products. Our 9-1-1 systems revolutionize the way public safety agencies handle information and how first-responders carry out their missions. We offer dynamic Records Management solutions that allow agencies to quickly extract, filter and share information to better manage their internal information processes. First responders from a variety of agencies and jurisdictions gather and share crucial information quickly and accurately using our suite of data sharing, security, and emergency management systems. InterAct understands real-world demands and provides real-world solutions. For more information, please visit us on the web at http://www.interact911.com/ or call 1-800-768-3911.