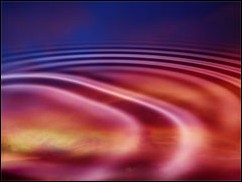 What Will It Take for You to Forgive
Philadelphia, PA (PRWEB) June 15, 2006
While many merely send cards or make collect calls to their dads on Father's Day, a Philadelphia woman and daughter grieving her father's recent death is making this a "Healing Father's Day" by asking the world, "What will it take for you to forgive?"
Rachel Bagby, a Stanford Law Graduate, states, "I encourage everyone to practice forgiveness while the people involved in unresolved issues are still breathing. After burying my father on June 3rd, I decided to honor him on Father's Day by giving the world the most powerful gifts he gave me — music and the opportunity to practice everyday forgiveness."
The survey at http://www.EverydayForgiveness.com blends Ms. Bagby's musical talents, forgiveness expertise and pioneering work in the field of collective wisdom, funded by Fetzer Institute. For groups as small as 20 and as large 2500, she helps people harness the collective power of listening, words, and music to address conflicts and transform age-old problems world-wide.
The World Love Survey, the brainchild of Internet expert Craig Perrine, inspired Bagby to use the power of the internet to literally ask the world what will forgiveness take — and compile the responses using sophisticated database technology.
By asking people around the world, "What will it take for you to forgive?" Ms. Bagby hopes to catalyze healing conversations between family members, partners, co-workers, politicians — everyone with whom there are patterns of conflict or unfinished business.
"Remember, the person most in need of your forgiveness could be yourself," Bagby adds. She encourages everyone to participate in the forgiveness survey, no matter what their forgiveness challenge is. Respondents will be added to a special notification list for survey results and insights.
Bagby's intense study and practice of forgiveness started 15 years ago to heal an ongoing tussle with her father over his ideas about a 'daughter's place' in the family. "I learned how to live free of Dad's limiting beliefs and still share the love we felt for one another."
"Two years ago, Dad grabbed me close in his hospital room and asked me to forgive him for any hardship he ever caused me," Bagby said. "From then on, we consciously practiced healing forgiveness together. When he died, we both rested in peace."
Bagby also confessed other reason for taking her forgiveness survey to the world. "I can only imagine how much easier caring for my father would have been if he and my brother had healed the legacy of tensions between them before Dad died. Caregivers everywhere need to know what it takes for family members to forgive and help share the care."
The survey, healing music and an image that symbolizes the ripples of everyday forgiveness that Bagby hopes the project will send around the world can be viewed at http://www.everydayforgiveness.com. Using sophisticated online technology, Ms. Bagby will tabulate responses to "What Will it Take for You to Forgive" and publish the insights drawn from around the world.
To submit answers to the question, "What Will It Take for You to Forgive," and register to discover the collective responses when results are made available visit Everyday Forgiveness or reach Rachel Bagby directly at 434-825-0229.
Contact:
Rachel Bagby 434-825-0229
(Caitlin Stellflug - Bold Approach, Inc PR Representatives) 208-323-2653
Photograph credit: Sunset Reflections © Ruslana Stovner
# # #