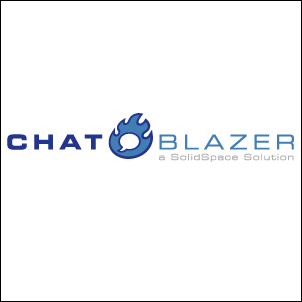 Winston Salem, NC (PRWEB) June 19, 2006
Winston-Salem, NC (PRWEB) June 19, 2006 -- Pendulab, a leading provider of collaborative solutions for small to large enterprises worldwide, today unveiled two new features - CB Skins and CB Sketchpad – for its Flash chat and instant messaging solution, ChatBlazer. Both features will enhance the user's experience and offer greater collaboration and customization options. The new features will be introduced at the CommunicAsia show in Singapore June 20-23, 2006 in Hall 4/H1-06.
CB Skins provides unprecedented control over how users want their chat client to look. Other chat systems typically allow users to change the background and font colors, or add a logo or banner ad to the interface. CB Skins allows the most detailed individual components within the interface to be replaced with custom designed images such as mouse cursors, action buttons, frames and panels, windows, tabs and much more.
With CB Skins, it's now possible for system integrators and developers to easily integrate Flash chat into their website or software applications for a truly custom look. Marketers will appreciate the ability to extend their brand identity to their audiences while opening lines of communication and collaboration between their employees, customers and partners.
Sometimes a drawing is the only way to communicate an idea. With CB Sketchpad, ChatBlazer becomes a virtual "cocktail napkin" where thoughts and ideas can be sketched out and shared with the other users in the Chat for visual collaboration.
CB Skins and CB Sketchpad are just two of the many unique functions of ChatBlazer Flash Chat Software, which is redefining the chat experience for people and businesses worldwide.
At Pendulab we're constantly adding new features to give our customers the most robust chat application available. With the new Skins and Sketchpad features, Pendulab is once again demonstrating our forward-looking efforts for innovation. We give customers what they want and how they want it," said Chris Low, Director of Product Development for Pendulab.
Pricing and availability
For detailed pricing information please visit http://www.chatblazer.com.
About Pendulab
Pendulab is a division of SolidSpace LLC, a leading provider of dynamic hosting infrastructure and client support that includes website, application and database hosting, managed services, collocation and broadband services, as well as intuitive web-based collaborative technologies such as weblogs, instant messaging and web surveys. Through the software as a service format, users are empowered to easily maintain a powerful, interactive web presence that boosts visibility and customer attraction. SolidSpace LLC is headquartered in Winston-Salem, N.C., and is a portfolio company of SilkRoad Equity LLC (http://www.Silkroadequity.com). Pendulab is the developer of the AffiliateShop affiliate management products, ChatBlazer Enterprise real-time communications tools and InstantEngage live customer service chat products. For more information, visit http://www.solidspace.com.
###