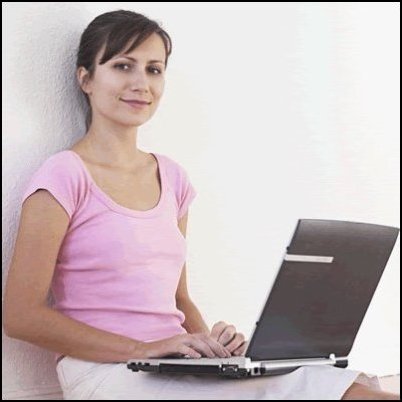 Phoenix, AZ (PRWEB) June 16, 2006
Interest rates on federal student loans will increase 1.84 percentage points in less than three weeks on July 1, 2006, the second-largest rate hike in the history of the program. However, students can use consolidation, including in-school consolidation, to ease their monthly payments and save money over the long term if they consolidate before the deadline, according to Phoenix-based NextStudent, a premier education funding company.
At the discretion of lenders the U.S. Department of Education from now until July 1, 2006 is permitting in-school consolidation, which allows an original lender to release a borrower's loans to other lenders so that borrowers can consolidate. The process no longer will be available after July 1. NextStudent is a participating in-school consolidation lender that helps student borrowers to achieve all their consolidation goals.
Through its in-school consolidation program, NextStudent most often offers a 4.7 percent fixed rate. In some instances the rate can be as low as 2.5 percent. It is important to consolidate before July 1, as the in-school consolidation fixed rate can increase to as much as 7.25 percent.
In-school consolidation does not pose any unnecessary problems for students, who are required to sign a waiver giving up their grace period. After signing the waiver, in-school loans immediately are put into repayment status. However, students do not have to repay their loans while they are in school.
The process of an in-school consolidation takes up to six weeks. Upon the completion of the process, a borrower's loans resume back to in-school deferment status. The borrower does not have to make payments until after graduation. Most important is that borrowers have as much as six years to defer payment.
Other rate increases on the horizon include a new fixed rate of 6.8 percent for Stafford Loans disbursed on or after July 1, 2006, and a fixed rate of 8.5 percent for PLUS loans disbursed on or after July 1, 2006.
NextStudent offers low rates and top-notch personalized service to all its clients. It features the most aggressive benefits and incentive package in the industry – all geared toward the borrower.
Through its many consolidation programs, NextStudent combines a student's various loans into one, making a difficult financial situation easier for the borrower. The company also features a 2.5 percent rate for qualified borrowers, when benefits are applied: .60 percent rate reduction when students consolidate following graduation; a .25 percent rate reduction when borrowers use Auto Debit; and an added 1 percent rate reduction after 36 consecutive on-time payments.
Students can take advantage of consolidation and lock in a low rate for the term of the loan and also re-extend their payment term, in addition to saving thousands over the long run. With less than three weeks left until the rate hike, it is important for students to consolidate at the lowest possible rate before it is too late.
About NextStudent
NextStudent, http://www.nextstudent.com/ , federal lender code 834051, is dedicated to helping students and their families find affordable ways to pay for college. NextStudent offers one-on-one education finance counseling and has a portfolio of highly competitive education finance products and services including a free online scholarship search engine, federally guaranteed parent and student loans , private student loans, both federal and private student loan consolidation programs, and college savings plans.
The NextStudent Scholarship Search Engine, one of the nation's oldest and largest scholarship search engines, is updated daily, available free of charge, completely private – and represents 2.4 million scholarships worth $3.4 billion.
For more information about NextStudent and its student loan programs, please visit the company's Web site at http://www.nextstudent.com/.
Contact:
Jessica Black
NextStudent
800-658-6801
# # #