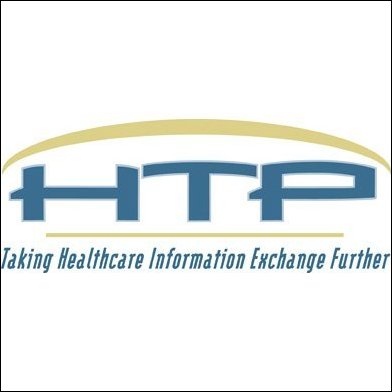 The HTP Advocate module will enable our customers to more efficiently and effectively manage the patient payment cycle
HFMA ANI, ORLANDO, Fla. (PRWEB) June 19, 2006
HTP, a leading developer of software solutions for the healthcare industry, today announced the addition of HTP Advocatesm to its HTP RevRunnersm suite of hospital revenue cycle enhancement software. HTP Advocate is designed to simplify and improve financial interactions between healthcare providers and their patients, resulting in improved cash flow and patient satisfaction.
"The HTP Advocate module will enable our customers to more efficiently and effectively manage the patient payment cycle," said HTP CEO Ray Shealy. "Since the majority of healthcare organizations operate on razor-thin financial margins, finding ways to increase cash flow is critical to their continuing ability to provide quality care."
Although healthcare providers traditionally have obtained the bulk of their revenue from insurers and government health programs, today individual patients are responsible for more than 10 percent of all hospital billings – a figure that is expected to grow to 30 percent by 2012, according to research by Zimmerman and Associates. This reflects an increase in deductibles and co-pays for patients with insurance as well as the growing number of uninsured patients.
HTP Advocate helps the healthcare provider to identify the optimal payment path for patients through an automated, Web-based solution that uses a range of hospital, third-party and government data to assess each patient's insurance coverage, financial resources and ability to pay. It easily integrates with existing hospital patient financial systems, enabling hospitals to collect co-payments at the time of registration and to gauge the percentage of charges not covered by insurance. Depending upon the patient's ability to pay, the hospital can assist the patient in applying for government or charity programs, set up a payment schedule, or decide to write off the charges as uncollectible.
Through its enhanced tool sets and unlimited data transactions through electronic data interchange (EDI), HTP Advocate can:
Reduce denials with streamlined verification of patients' insurance coverage, ability to pay and debt scoring prior to delivering healthcare services
Automate financial aid application and qualification processes
Accurately calculate patient out-of-pocket expenses at or before time of service
Advise patients on their financial obligations and options for payment
Increase collection of payment at time of visit
Minimize bad-debt write-offs by monitoring payments
With the addition of the HTP Advocate module, HTP RevRunner provides a comprehensive, automated solution that allows healthcare providers to develop a community-sensitive patient financial advocacy program, efficiently identify insurance eligibility and proactively monitor the status of claims.
HTP Advocate is available as a stand-alone module or as part of the HTP RevRunner suite of Revenue Cycle Enhancement software. For more information, visit http://www.htp-inc.com.
About HTP, Inc.
HTP develops software technology for the healthcare industry that improves efficiency, profitability and service quality for hospitals, insurance companies, physician groups, managed care organizations, third-party administrators and public sector health plans. The company's software technology also enables secure information exchange through Regional Health Information Organizations (RHIOs).
Based in Columbus, Ohio, HTP supports 170 customers, including 100 hospitals and 60 health plans, by translating and moving more than 15 million transactions per month. HTP technology powers the Utah Health Information Network (UHIN), recognized as the nation's first successful RHIO. A 2004 and 2005 Inc. 500 company, HTP and its executives have been recognized for leadership by the Ohio Third Frontier Project, The Deloitte Technology Fast 500, the Ernst & Young Entrepreneur of the Year program and the Columbus Technology Council. Notable HTP customers include Ohio Medicaid and Utah Health Information Network.
For more information on HTP or to learn how its software is transforming healthcare information exchange for providers, payers and RHIOs, call 614.885.1272 or go to http://www.htp-inc.com.
HTP Inc. Media/Industry Analyst Contacts:
Rob Krohn, HTP Inc.
Tel: 614.396.4537
Cheryl Claypoole, Fahlgren Mortine Public Relations
Tel: 614.825.1721
# # #