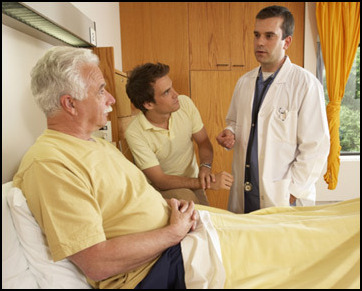 Bethesda, MD (PRWEB) June 21, 2006
Nearly 1-in-3 seniors have skipped medication doses or have not filled prescriptions due to the soaring costs of prescription medications, according to studies done at assisted living centers across the country. Many senior citizens spend over $250 per month on prescription medicines. Sadly, expenses such as these make it extremely difficult for seniors to afford medications crucial to their well-being.
The high cost of prescriptions can have a significant impact on patient compliance with a medication regimen. Studies show that over 43 percent of seniors reported drug costs had caused them to avoid filling a prescription or to skip doses of their medications to make them last longer.
Many people have realized that the same drug at any strength costs about the same price; thus it is more economical to get a higher strength medication and split the tablet to approximate the correct dosage at half the cost. The bulk of a pills' cost comes from packaging, advertising, and research and development, not the actual chemical content. Therefore, most prescription drugs actually cost the same amount (or very close) regardless of the dosage, meaning that a 20mg pill of a certain medication could cost the exact same amount as a 40mg pill. This has caused a great many seniors to practice pill splitting in an effort to relieve the strain of prescription drug costs.
However, the incorrect practice of splitting or cutting medicine can pose a serious risk to patient health. What many patients fail to realize is that very few pills are actually engineered to be split successfully. Beyond the actual difficulty of splitting where shattering or crumbling may occur, accuracy of the split is the more dangerous culprit. Elderly patients with impaired vision or joint stiffness have a particularly difficult time achieving a perfect 'half' pill. Improper splitting, of course leads to improper dosing; especially in cases where the active ingredient is not evenly distributed between the two halves of the tablet. This is particularly dangerous in medications such as blood thinners or medications used for heart disease where even the slightest miscalculation can lead to an adverse or a potentially fatal reaction. The Journal of the American Pharmacist's Association's 2002 study showed that less than 35% of tested tablets that were split in half met the United States Pharmacopeia (USP) standards of tablet weight variation and intact dosage unit.
Tablet splitting can be particularly difficult in cases of medications in capsule form, tablets with an unusual shape or tablets that are not scored, and tablets that have a special coating or work on a time-release activity. Many people do not realize time-release medications should not be split. Splitting a time release capsule breaks the coating which negates the delayed release action of the tablet, causing a patient's body to get too much medication at one time.
Not surprisingly, many seniors without drug coverage skipped doses or resorted to pill spliting without the approval of their doctor.
Fortunately, there is a way to safely use a higher strength medication to reduce cost and maintain proper dosage. In instances where a commercially prepared liquid is not available, FLAVORx pharmacies can take a higher strength tablet, use half the quantity and convert it into a great tasting suspension that can be measured out with a syringe to give the exact dosage. Accuracy is ensured because the entire pill is added to the suspension and diluted to achieve the proper dosage level. This is particularly convenient for elderly patients. FLAVORx's 42-flavor repertoire of taste-tested formulations and over 10 years of experience in the industry guarantees approval from taste buds all over the country. Formulas can also be easily adjusted to meet each patient's taste preferences.
Always consult with your doctor, pharmacist or healthcare professional to make sure this method is safe and compatible with the medication being taken.
For more information, please visit http://www.flavorx.com or contact Teresa Chen at 800.884.5771 extension 234.
# # #