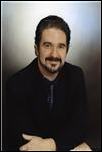 The central theme of the site is to help empower people to interpret dreams for themselves
Thousand Oaks, CA (PRWEB) June 21, 2006
Dr. Barry Burns announced a new Web site that explores dreams and their interpretations: http://www.diagnoseyourdreams.com. The site specializes in how everyone can find a unique meaning of dreams.
"The central theme of the site is to help empower people to interpret dreams for themselves," said Dr. Burns. "Dream dictionaries are of limited use. They can give you common meanings to dream symbols, but the meaning of symbols vary widely from one person to another."
Dr. Burns cites the following as an example: "To one person the color red may symbolize 'love;' to another it means 'blood.' Dreams are created by each person's brain, so the correct answer is the association each individual's mind makes with the symbol, regardless of what a book or another person says."
Dr. Burns, a former minister, studied dreams and their interpretations while attending seminary. There were no formal classes on the topic, so he created an independent study course under the direction of his adviser.
Along with his academic research of dreams and the scientific results of previous studies, Dr. Burns conducted a lab experiment with himself and another subject. During the course, they trained themselves to wake up after each dream (usually five to six times per night) and record it in a journal. At the same time, they kept a diary of their waking lives.
Over a period of months, they were able to make connections between the dream journals and the daytime diaries and observe how the conscious and subconscious minds were interacting.
Fascinated by his study, Dr. Burns later went on to get his doctorate in the study of the subconscious mind at the American Institute of Hypnotherapy.
The new Web site includes information on dream symbols, common dreams and the spirituality of dreams. It also includes interactive features such as a Polling Booth and a Message Board where visitors can share their dreams and ask for feedback in understanding them.
For more information about this release, visit http://www.diagnoseyourdreams.com
About Diagnose Your Dreams:
Diagnose Your Dreams' parent company has been providing educational opportunities through books, tapes, seminars and the Internet since 2000.
About Dr. Barry Burns:
Dr. Burns received his doctorate from the American Institute of Hypnotherapy where he studied Neuro-Linguistic Programming, Hypnosis, and Dreams and did his dissertation on the role of the subconscious mind in the spiritual traditions of the world. He is the founder of Wellspring Hypnotherapy in Costa Mesa, CA and has conducted seminars around the country on personal and spiritual growth.
# # #