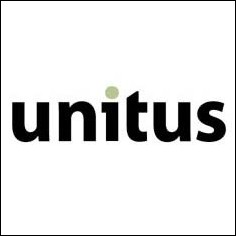 Redmond, WA (PRWEB) June 27, 2006
Unitus, a nonprofit organization creating innovative solutions to global poverty, today announced a strategic partnership with Swadhaar, a Mumbai, India-based microfinance institution (MFI). Swadhaar is Unitus's 10th partner globally and its seventh in India. ACCION International, as part of the Unitus-ACCION Alliance for India, will provide Swadhaar with technical assistance to establish a strong urban microfinance program.
Swadhaar, meaning "self-reliance," was founded by Veena Mankar and Haseena Vahanvaty, who between them have extensive financial and social-work experience. Swadhaar began operations in March 2006 and is focused on bringing financial services to Mumbai's poor. Mumbai is India's most populous city with 17 million people, a large percentage of who live in poverty.
Unitus and ACCION will play a key role in helping Swadhaar achieve its growth goals. They will provide assistance in areas such as microfinance methodology, financial management, human resources, and information technology.
Veena Mankar, co-founder and CEO of Swadhaar, said, "We formed Swadhaar to bring opportunity and hope to the hardworking poor people of Mumbai trapped in poverty. A strategic partnership with Unitus and microfinance expertise from ACCION will move us much closer to our goal of providing financial services to 195,000 clients by 2011."
"For too long the microfinance industry has largely ignored the urban poor in India," said Unitus President and CEO Geoff Davis. "Swadhaar is taking an important step toward changing this situation by bringing microfinance to the critically underserved and unbanked poor of Mumbai. We're thrilled to welcome Swadhaar as our newest MFI partner and, with ACCION, we will work with them to reach their aggressive growth targets."
"Swadhaar is a perfect example of what the Unitus-ACCION Alliance for India can accomplish. Working together, we help ensure that dynamic microfinance institutions develop the resources they need for success," said Elisabeth Rhyne, Senior Vice President for ACCION. "Unitus and ACCION share a belief in the power of microfinance to change lives across Mumbai, where it is almost entirely absent. ACCION will support Swadhaar and its commercial approach by bringing ACCION's deep technical experience in Latin America and Africa to the unique challenges of India."
About Swadhaar:
Swadhaar FinAccess is a new microfinance institution (MFI) focused on the urban poor. It is headquartered in Mumbai and commenced operations, with assistance from Friends of Women's World Banking, in Kherwadi, Bandra East, in March 2006. Swadhaar is registered as a non-profit company under Section-25 of the Indian Companies Act of 1956. Swadhaar's mission is - To make available regular, reliable and efficient financial services to the urban poor in a sustainable and scaleable manner, so as to assist the poor in building their own capacity to cross ¬the poverty line and meet aspirations for a better and more secure future.
About Unitus:
Unitus, Inc. is a nonprofit organization creating innovative solutions to global poverty using a venture capital model. Unitus dramatically accelerates the growth of microfinance institutions (MFIs) and demonstrates that many MFIs can be run as profitable, large-scale, poverty-focused businesses with links to formal capital markets. As of May 2006, Unitus had 10 MFI partners worldwide serving more than 679,000 poor clients. By 2015 Unitus MFI partners plan to reach 10 million clients in India alone. Based in Redmond, WA, USA and with offices in Bangalore, India, Unitus relies on innovative financial instruments and the resources of like-minded individuals and foundations to fulfill its mission. Unitus received the 2006 Fast Company Social Capitalist Award for taking an innovative, business-minded approach to alleviating global poverty. For more information about Unitus, please visit: http://www.unitus.com.
About ACCION:
ACCION International is a private, nonprofit organization with the mission of giving people the financial tools they need – microenterprise loans, business training, and other financial services – to work their way out of poverty. A world pioneer in microfinance, ACCION was founded in 1961 and issued the first microloan in 1973 in Brazil. ACCION International's partner microfinance institutions today are providing loans as low as $100 to poor women and men entrepreneurs in 22 countries in Latin America, the Caribbean, Asia and sub-Saharan Africa, and in the U.S. In the last decade alone, ACCION partners have disbursed $9.4 billion in loans to 3.97 million borrowers, 65 percent of whom are women. Ninety-seven percent of these loans have been repaid. Selected for the third consecutive year for its pioneering approaches to poverty alleviation, ACCION was among 25 organizations awarded the 2006 Social Capitalist Award by Fast Company magazine. For more information, visit http://www.accion.org.
About Unitus-ACCION Alliance for India:
In 2005, Unitus and ACCION International created the Unitus-ACCION Alliance for India. This unique strategic partnership is designed to catalyze the creation of a large-scale and profitable microfinance industry in India. For more information, visit http://www.unitus.com/allianceforindia.
Media Contacts:
Unitus
Robert Lowry
Public Relations Associate
Unitus
Tel: +1 (425) 881-2574
Vidya Narasimhan
India Communications Head
Unitus
Tel: +91-98452-10981
Swadhaar
Veena Mankar
Director
Swadhaar
Tel: +91-9820023694
ACCION International
Bruce MacDonald
VP, Communications
ACCION International
Tel: +1-617-625-7080, x 1245
###