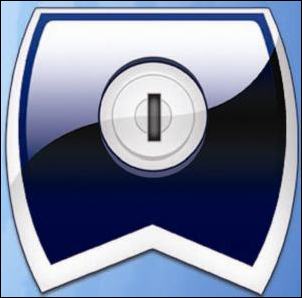 As simple as drag and drop, with Ceelox Vault, security software finally makes sense. The encryption process can be seen and understood, unlike most security systems which are not noticeable to the end user unless they fail
Tampa, FL (PRWEB) June 24, 2006
Ceelox, Inc., a leading provider of biometric security software for enterprise networks and commercial applications, is proud to announce its release of Ceelox Vault, a powerful biometric authentication and encryption solution designed to protect lost or stolen data and combat identity theft.
Ceelox Vault is the ideal solution for protecting any confidential information whether it is credit card numbers, social security numbers, personal financial data, medical records, private correspondence, personal details, sensitive company information, bank account information, business plans, or intellectual property.
The theft or loss of high profile laptops containing social security numbers, employee information, intellectual property, credit reports and more are an everyday occurrence these days. It seems that virtually no organizations are immune to the problem which impacts millions of customers and employees who are relying on others to keep their information secure and out of the hands of identity thieves.
"We created Ceelox Vault because we recognize the value of easily securing confidential data. In today's world, securing critical enterprise data has never been more important," said Kass Aiken, president & COO of Ceelox. "With Ceelox Vault the key to unlock the encryption is not stored anywhere, it is a unique biometric characteristic carried by the users fingerprint," said Erix Pizano, Director of Software Development for Ceelox. "Many organizations have measures in place to protect sensitive data. However, these solutions sometimes make the user feel incapable of using them due to their complexity," said Pizano. "As simple as drag and drop, with Ceelox Vault, security software finally makes sense. The encryption process can be seen and understood, unlike most security systems which are not noticeable to the end user unless they fail," added Pizano.
Ceelox Vault enables the user to simultaneously encrypt files and copy or move them to a server, personal computer, or external storage device. The customer then selects one of three industry standard ciphers (AES256, 3DES, or Blowfish448) for the file encryption. The encryption algorithms use a key attached to the user in a manner that requires the users fingerprint to encrypt and decipher the files.
The Ceelox Vault user, after gaining access to the Ceelox Vault application through biometric authentication, works from a window, which displays all personal computer files on the left side of the window and the vault drive files on the right side of the window.
Files and folders move back and forth between the computer and the vaulted storage device by simply clicking on them, dragging them to their destination and dropping them.
Access to a vaulted storage location, controlled by the use of a fingerprint scanner embedded in a portable hard drive, an external fingerprint scanner, or the fingerprint scanner embedded in a laptop or mobile computing device.
This provides two levels of security with authentication being required not only to access the drive but also to decrypt the files on the drive.
Ceelox's mission is to develop and market biometric security software products that are simple to implement, deploy, and use. Security software should never make the user feel incapable of using it. Ceelox focuses their attention on building powerful, easy to use applications that will provide the best enterprise and customer experience within all levels of an organization.
About Ceelox
Ceelox is a developer and marketer of biometric security software products for logical access, identity authentication and file security. Ceelox core applications Ceelox ID, Ceelox Vault and Ceelox ID Online improve employee productivity and reduce information technology administrative costs. These products are supported by several U.S. and International pending patents. Ceelox focuses attention on building powerful, easy to use applications that will provide the best customer experience within all levels of an organization while enhancing security through biometric software technology.
For more information regarding Ceelox visit http://www.ceelox.com.
# # #