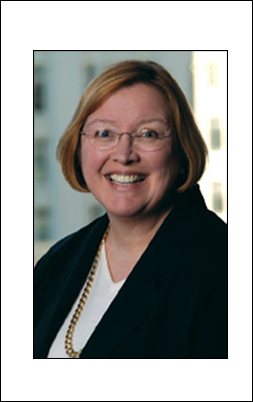 Attracting someone of Debra's caliber solidifies our efforts to offer true consultative services for our clients
Atlanta, GA (PRWEB) June 25, 2006
Polaris Marketing Research announced today that Debra S. Semans, veteran marketing researcher and brand strategy expert, has joined the full-service marketing research firm as senior vice president.
She will have overall responsibility for Polaris' client relationships and project satisfaction. Her experience includes complex assignments that require extensive research, typically both qualitative and quantitative in nature, in order to make strategic project, portfolio and market positioning decisions. Semans also will have responsibility for Polaris' marketing efforts, as well as building strategic alliances for project support services.
"We consider Debra's decision to join Polaris to be quite a coup considering the depth and breadth of experience she brings with her," said Jan Carlson, president of Polaris Marketing Research. "She is a veteran not only in marketing research but also strategic marketing, corporate planning and branding strategies."
"Attracting someone of Debra's caliber solidifies our efforts to offer true consultative services for our clients," Carlson said. "As a nationally known expert and frequent speaker on brand positioning, Debra can help our clients realize the full value of their investments in customer satisfaction and loyalty programs."
Prior to joining Polaris, Semans worked as an independent marketing consultant for five years. Previous to that, she held marketing-related vice presidencies at The Brand Consultancy in Norcross, Ga., Carlson Wagonlit Travel in Fort Lauderdale, Fla., Holiday Inn Worldwide (now Intercontinental Hotels Group) in Atlanta and BellSouth Corp. in Atlanta.
Semans is a frequent instructor at national marketing seminars. She was a former member of the International Board of Directors for the American Marketing Association, former President of the Board of Directors Network, a former member of the Marketing Advisory Council for the U.S. Census Bureau and former board member for the Georgia Executive Women's Network.
Semans has been an instructor in marketing management, internal branding strategies and non-profit marketing for the American Marketing Association. She has been a featured speaker at the CityCares Leadership Conference, the Ohio Parks and Recreation Association Conference, International Association of Business Communicators' conferences in Dallas and Atlanta conferences and various conferences for the International Quality and Productivity Center. She has published articles in Financial Services Marketing, Marketing Management, Marketing News and on the website marketingpower.com. Semans holds a master's of business administration from Georgia State University and a bachelor's degree from State University of New York in Oswego, N.Y.
About Polaris Marketing Research
Atlanta-based Polaris Marketing Research was founded by Jan Carlson in 1989. The full-service marketing research firm provides brand strategy and brand positioning based on quantitative and qualitative research expertise including customer satisfaction and loyalty measurement. Polaris utilizes state-of-the-art online interactive reporting, interviewing and data collection and personalized project management. The firm is affiliated with the Council of American Survey Research Organizations, the American Marketing Association and the American Society for Quality.
For more information, call Dianne Hill at 866-217-7014 or visit us at polarismr.com.
# # #