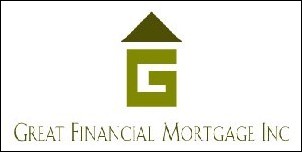 Unfortunately in the hands of lenders just looking to close a deal, the results can be lethal
Fullerton, CA (PRWEB) June 27, 2006
Gavin Fenske, President of Great Financial Mortgage, Inc. (GFM), today reveals important real estate secrets regarding foreclosures to all potential buyers and investors. Why? Because GFM's mission is to help its clients fulfill their greatest dream – homeownership – at a price they can afford.
With interest rates still relatively low, consumers continue to be lured by more exotic mortgage products than ever before. "Unfortunately in the hands of lenders just looking to close a deal, the results can be lethal," Fenske warns.
As a direct result of some of these creative financing options, the foreclosure market is growing rapidly. Fenske points out, however, this can be exciting news for those looking to enter the real estate market because foreclosure properties that come back to big banking institutions can often be sold for less than current market value.
Why then would these banking institutions allow you to buy foreclosures for less than current market value? Fenske outlines:
(A) Banks, suddenly finding more properties back on their books than in recent years, are eager to rid themselves of it because they are not in the business of selling real estate.
(B) Foreclosed properties are an added expense for banks due to unpaid property taxes, a lack of mortgage payments and more. The longer they hold the property, the more in debt they get.
(C) Banks have also spent legal fees to complete foreclosure proceedings, and would rather cut their losses than hold on to property.
Fenske adds that the key to being a savvy investor is the ability to find these hidden foreclosures, first. In most cases, buyers rely on their realtor to share this highly sought-after data. However, often realtors, themselves, may not have access to the information or may not understand where to find it. There are even companies that will charge you monthly or yearly subscriptions to have access to this coveted information.
Acknowledging that the real estate industry at large has long protected these resources, Fenske emphasizes that if you don't have this information you could miss out on a great property that your realtor overlooked. In fact, most times realtors are more motivated to sell properties instead of foreclosures because the foreclosure process can be longer and award them less in commission.
The good news is anyone can have free access to search nationwide foreclosure properties directly with the large banks. Its that simple and you can avoid paying monthly fees or relying on realtors. Now potential buyers can do research from their own computer without having to make a commitment to a realtor. Fenske advises people to do the initial search on their own, narrow down their selections, and then, towards the end of the process contact, an agent. This strategy simply put the buyer in control, allowing them to find exactly what they want without unnecessary costs.
For more information about how to search foreclosures for free, contact Great Financial Mortgage at (866) 553-1113 or log onto http://www.greatfinancialmortgage.com.
About Great Financial Mortgage:
Great Financial Mortgage is based in Fullerton, California. A top originator of mortgage loans, Great Financial Mortgage offers a wide range of home lending services to homeowners and prospective buyers throughout the state of California via person-to-person attention and its website, http://www.greatfinancialmortgage.com. This coupled with their unique ability to keep ahead of the fast-moving real estate marketplace enables Great Financial Mortgage to exceed client expectations by making their dream a quick realty.
Media Contact:
PRIME L.A. Public Relations
818.995.1290
# # #