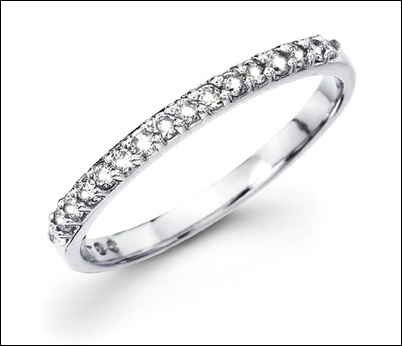 Offering consumer editors the opportunity to see the collections in their entirety is the first step to brand recognition. We are looking forward to an exciting year of consumer education with the assistance of national and regional magazines and other media outlets
New York, NY (PRWEB) June 26, 2006
Fantasy Diamond Corporation Retains Pierce Mattie Public Relations, Inc Fantasy Diamond Corporation has named Pierce Mattie Public Relations, Inc as their agency of record. For the first time in the company's 50 year history, they have enlisted the assistance of a luxury niche public relations firm to garner national coverage for the brand.
Louis Price, President of Fantasy Diamond Corporation joined the company in 1989 and created a new standard of excellence in the industry. Since his acquisition of the title, Fantasy Diamond Corporation has earned a "flawless" reputation as a leader in high quality products and designs.
Fantasy Diamonds can be found at Macy's, Lord & Taylor, Bloomingdales, Robenson/May,Zales and Key Jewelers.
By focusing on the three distinctive settings that are wholly owned by Fantasy Diamond Corporation, the Chicago based manufacturing and design leader sets itself apart from its competition. Fantasy Diamond's jewelry lines include the popular selling Endless Diamonds® brand featuring invisibly set round diamonds in fashion rings, earrings, pendants and bracelets. The invisible setting technique developed by Fantasy Diamond received a U.S. patent in 2003. This invention has spurred worldwide demand and focus on this trend. The company also designs and manufacturers the Masterpiece® jewelry line featuring innovative diamond and gold artistic designs in rings, earrings and pendants. Fantasy's Everafter® collection of bridal jewelry includes an exciting selection of diamond engagement, wedding and anniversary rings in classic and contemporary styling.
The Public Relations Campaign begins in early June as the brand will be reintroduced to consumer editors during the JCK Trade Show in Las Vegas, Nevada. "Offering consumer editors the opportunity to see the collections in their entirety is the first step to brand recognition. We are looking forward to an exciting year of consumer education with the assistance of national and regional magazines and other media outlets" notes Venessa Correa, Sr. Account Executive and Brand Advocate for Fantasy Diamond Corporation. Above and beyond market days, Pierce Mattie Public Relations, Inc will host members of the fashion/accessories press at a 50th Anniversary event in the coming months and offer diamond education sessions with experts from Fantasy Diamond Corporation at the Pierce Mattie Media Oasis.
For more information on Fantasy Diamond Corporation, their collections and consumer resources visit http://www.fantasydiamond.com or call toll free 800- 621-4445
For more on Jewelry PR with Pierce Mattie Public Relations call 212-243-1431 or visit http://www.piercemattie.com
###