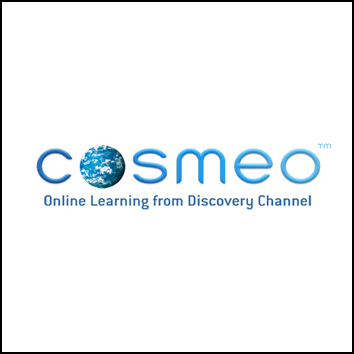 Silver Spring, MD (PRWEB) June 26, 2006
Whether it's a virtual road trip to the national parks or fast facts to complement the latest summer movie, Discovery Communications' Cosmeo— the online learning service for kids — provides a new way to kick off the summer with Cosmeo Summer Explorations. Beginning Monday, June 26, Cosmeo users will find fun, interactive activities for every grade level throughout the summer, plus a range of other summer projects that stimulate learning at http://www.cosmeo.com.
Cosmeo's summer explorations, which are highlighted in a special section on the homepage, include activities designed to keep learning fresh during the lazy summer months. The site also features a "Hotbox" of other summer learning activities, including animated stories for younger kids, back yard science projects, a screening room with video content that adds dimension to the latest summer movie, and much more.
Each summer exploration will help kids take advantage of Cosmeo's 30,000 educational videos, 15,000 interactive quizzes, 200 brain games, and other educational articles and materials. Cosmeo's summer features will also help kids embrace learning opportunities when they travel on family vacations, discover new ways to celebrate holidays such as the Fourth of July, and explore their own interests in greater depth.
Cosmeo users can log into their accounts at http://www.cosmeo.com to access the Cosmeo summer activities. New users can access the games and other Cosmeo learning tools by signing up for a free 30-day trial. After the trial period, Cosmeo is available for the introductory price of $9.95 per month or $99 per year. Visit http://www.cosmeo.com/accountSignUp for more details.
Discovery Education
Discovery Education is a division of Discovery Communications, the leading global real-world and knowledge-based media company. The leader in digital video-based learning, Discovery Education produces and distributes high-quality digital video content in easy-to-use formats, in all core-curricular subject areas. Discovery Education is committed to creating scientifically proven, standards-based digital resources for teachers, students, and parents that make a positive impact on student learning. Through strategic partnerships with over 25 public television stations across the country, its public service initiatives, products, and joint business ventures, Discovery Education helps educators around the world harness the power of broadband and media to connect their students to a world of learning. For more information, visit http://www.discoveryeducation.com.
# # #