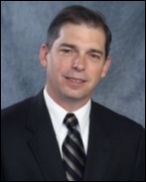 The Business Intelligence Network Solution Spotlights are intuitive dialogues with innovative solution providers, and these spotlights provide a cutting-edge introduction to the new products and services we know are of interest to the business intelligence community
Denver, CO (PRWEB) June 27, 2006
In an exclusive interview with Claudia Imhoff and the Business Intelligence Network , Michael Brooks, Vice President of Marketing and Strategic Alliances for Theoris, recently explained how Theoris delivers the critical information executives need from the sources they trust the most, regardless of where that information resides.
"The value of business intelligence depends on the ability to access information on-demand, across the entire spectrum of trusted data, wherever it resides in the enterprise. Theoris Vision Software delivers that value," said Mike Brooks, Vice President Theoris, Inc. "Organizations have invested enormous amounts of time and money to build reports that fail to meet their business needs. Vision is unique in its ability to unlock and organize critical business information that is contained within those reports, as well as databases and spreadsheets. Vision is the only solution that delivers personalized visibility into the enterprise with a focus on ROI and ease-of-use."
"Theoris's Vision Software provides a unique approach to executive dashboards. Because Vision is extremely user friendly, executives and managers can design and build their own metrics and dashboards, giving them a holistic, balanced view of the information they need to manage their business," says Claudia Imhoff President of Intelligent Solutions. "As a result of Theoris's technology, executives can consolidate the information from all of the other enterprise systems into a single dashboard, thereby increasing their effectiveness and impacting profitability."
To listen to the interview, please visit http://www.b-eye-network.com/audio/theoris.html.
"The Business Intelligence Network Solution Spotlights are intuitive dialogues with innovative solution providers, and these spotlights provide a cutting-edge introduction to the new products and services we know are of interest to the business intelligence community," said Ron Powell, Publisher and Editorial Director of the Business Intelligence Network. "The network publishes five newsletters serving more than 115,000 readers across a wide variety of industries, making us the largest newsletter-based information source for business intelligence, performance management, data warehousing and data quality."
About Business Intelligence Network
The network's flagship site BeyeNETWORK.com leads the industry with up-to-the-minute news, newsletters, articles, executive spotlights, podcasts, expert-hosted channels and blogs. Experts include Claudia Imhoff, Bill Inmon, Craig Schiff, Colin White, David Loshin, and others. BeyeBLOGS.com is a business intelligence-specific community blogging site which provides an open forum about industry issues and challenges. BeyeSEARCH.com offers the first and only editor-driven directory and search engine specially built to serve this industry. BeyeRESEARCH.com provides research and case studies from leading authors and experts in business intelligence.
This press release is based upon information provided by the Company. The Business Intelligence Network does not independently verify statements made and has no obligation to update these statements after the date of release.
About Theoris Vision Software
A wholly owned subsidiary of Theoris Group, Inc., Theoris Software, LLC, is a leader in enterprise business intelligence solutions, providing its next-generation Theoris Vision SoftwareÔ that quickly consolidates information from any data source for flexible monitoring via executive dashboards that can be installed and running in two days. Sold directly, and via OEM relationships and resellers, Theoris Software is partnered with BEA, EDGAR Online, IBM Alliance Network, Merlin Technical Solutions and Group 1 Software. For more information, call 866-843-6747 or visit http://www.theoris.com.
Contacts:
Business Intelligence Network
Katie Rostermundt
262-780-0202
Theoris Vision Software
Kaye McKinzie
415- 927-7365
# # #