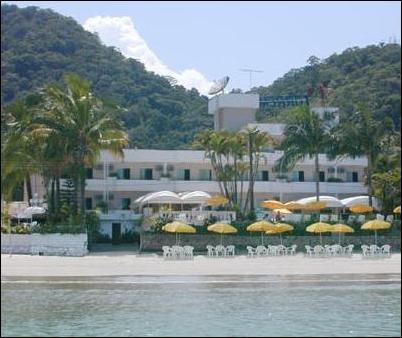 Delray Beach, FL (PRWEB) June 29, 2006
Karina Leal of Leal USA Realty has secured a strong marketing campaign for the sale of Hotel Torremolinos a four star beachfront full-service hotel at Praia da Enseada, in Ubatuba, São Paulo, Brazil. With its sale campaign, Ms. Leal has created the websites http://www.waterfronthotelforsaleinbrazil.com in English, http://www.hotelavendanapraia.com in Portuguese, and http://www.beachfronthotelforsale.com with various pictures of the hotel, Ubatuba City, and its breathtaking beach views.
International real estate has being always incorporated to Leal USA Realty located in Delray Beach, Florida, US, as its owner and Broker Karina Leal was raised at her grandmother's real estate offices in Rio De Janeiro and Espirito Santo State, in Brazil, where her family is renowned for their excellence and pristine services in managing, selling and renting real estate properties for over 40 years.
Hotel Torremolinos offered at $1.9mil and with its current average net operating income of 12.5%, has forty completed furnished rooms, most of them with breathtaking views of the swimming pool and Praia da Enseada Beach, in Ubatuba City, famous for its more than 70 different and beautiful beaches in between the City's gorgeous green mountains, great restaurants, scuba diving, boating, water sports, shopping and great entertainment for its visitors and habitants.
In featuring international real estate properties in Florida and worldwide through the Internet, Karina Leal supports the globalization and cooperation of Realtors®, and active licensed real estate professionals locally, countrywide and internationally. "I want to ensure that the properties I market and the communities I represent enjoy optimum shelf positioning online, locally and Internationally because what makes my company different is that I welcome active licensed agents to assist to promote my listings, services, properties and its communities, differentiating Leal USA Realty's listings from the others they compete with. Always following the local rules and regulations, with honesty, integrity and professionalism the globalized word-of-mouth and its friendly support and coperation has unlimited reach."
The internet is one of the many tools Leal is using to help her clients to feature their properties. She is able to work with customers to customize the resources of Leal USA Realty and its listings - including its own website http://www.lealusa.com and its links, the Multiple Listing Service, virtual tours, detailed property descriptions, property photographs - and provide her clients with added services such as detailed property marketing/traffic reports.
Buyers interested in Leal USA Realty's Featured Properties or sellers interested in having their property become a Featured Property can visit Karina Leal's Web site at http://www.lealusa.com or contact her at 561-350-3503.
###