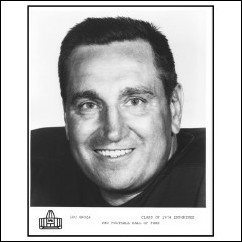 Cleveland, OH (PRWEB) June 28, 2006
The Rotary Club of Berea has announced the date of the 2nd Annual Lou Groza Charity Golf Outing to be held on Monday September 18, 2006 at Columbia Hills Country Club. Rotary International is one of the oldest and largest public service organizations in the world.
In addition to serving the local community with scholarships, high school mentoring, educational programs, food bank donations and public improvement projects such as the Coe Lake nature trail and support of the Lou Groza Athletic Fields, Rotary serves internationally as well. Lou Groza was a seventeen season veteran of the Cleveland Browns Organization, a family man, former Director of the Berea Rotary and was a respected member of the community.
This event is sponsored by area businesses and features Cleveland Browns alumni golfers.
For complete information regarding event information and registration, visit http://www.grozacharitygolf.org or contact 440-816-9920.
###