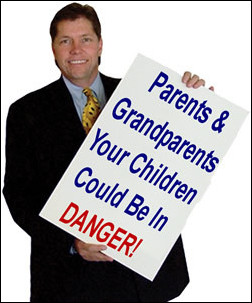 Escondido, CA (PRWEB) June 28, 2006
Children's Educational Network (CEN) and 760KFMB Radio announced today that CEN will be the title sponsor for the upcoming, exciting Hannity Freedom Concert. Sean Hannity, nationally recognized talk show host and TV news celebrity, will hold his first west coast concert featuring country music legend Hank Williams Jr. with special performances by Lee Greenwood and other celebrities August 2nd at the Coors Amphitheatre in Chula Vista, CA.
The Freedom Concert will honor our men and women in uniform and benefit the Freedom Alliance Scholarship Fund, founded by Oliver L. North, for the children of our military heroes who have been killed or permanently disabled in service to our country.
Sean Hannity will be joined by injured and recuperating military heroes (and their families) from our military medical institutions, giving them a patriotic welcome as we thank them for their bravery and service to our country. Get tickets at http://www.760kfmb.com.
CEN will offer our their free Internet filter and parental control software called TUKI™ (the acronym for The Ultimate Kids' Internet) as a free download from http://www.TUKI.com. The TUKI™ software is a suite of web-based Internet products offering an Internet protection and parental safety controls combined with educational content aimed at kids.
Greg Writer, CEO of Children's Educational Network, said, "We are very excited to be part of this concert because our company shares the same mission and vision as Sean Hannity and his listening audience. Our goal is to provide the kids of military families with a safe, educational and entertaining way to surf the Internet through the use of TUKI™ (The Ultimate Kids Internet™) software. The software is actually an Internet browser that is easily downloaded and installed. It is a free substitute for whatever browser your children currently use on your PC to access the Internet. Kids learn about surfing safely on the web from age-appropriate educational content, which is vital when allowing your children to use the Internet."
About Children's Educational Network, Inc.
Children's Educational Network is building the premier, online community for children – TUKI™, (The Ultimate Kids' Internet™ http://www.TUKI.com) – specifically designed to provide a safe, fun and educational Internet experience only accessible through the company's TUKI software, installed on your home PC. Through each themed TUKI Browser, TUKI's core function is to protect children from pornography, hate, violence, predators and inappropriate content on the Internet, while also offering fun, educational content that inspires and motivates children in a positive manner. Children's Educational Network offers its basic TUKI Browser for free and premium content through paid membership. Other organizations can participate in protecting kids on the Internet, expanding their brand to the desktop and building customer loyalty by co-branding and private labeling the company's technology.
# # #