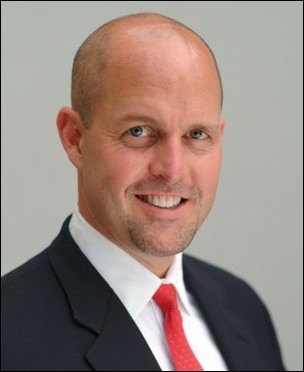 For years, I worked with the best PR practitioners in the world
Charlotte, NC (PRWEB) July 5, 2006
Press relations industry veteran Derek Farley (high resolution image: http://www.dfpr.com/DerekFarley.htm), who spent 18 years serving public relations practitioners in various roles with PR Newswire, has launched Derek Farley Public Relations, LLC (DFPR). The company was formed to help businesses, associations and organizations generate publicity, build brand awareness and increase sales.
"I feel there is a large gap between companies who embrace public relations and those who don't understand the benefit at all," said Farley. "DFPR was created to assist both. For those who 'get it', we will seek to assist them on a project basis; but, primarily, DFPR was created to bridge the gap between the two and show small companies how the big companies do it and, more importantly, why they do it."
"The enthusiasm Derek puts behind any initiative is contagious and immeasurable," said Dee Rambeau, Managing Partner for Denver-based The Fuel Team. "He assisted us on product roll-outs and his involvement produced results beyond expectations. DFPR will be a part of our team for the foreseeable future."
DFPR will concentrate on four areas of public relations: news management, media relations, publicity and strategy. In addition, for all areas of focus DFPR will provide what it feels public relations needs most: evidence.
"PR is an investment, not an expense," said Farley. "Many companies understand that. DFPR will use the latest technology and various tools of the trade to prove that to any company willing to take that first step. "
DFPR will also make available to business owners each month a half-day seminar "Why Your Business Needs PR", resuming in August. DFPR held its first seminar in June.
"As a small business owner, I didn't think I needed PR. DFPR's seminar convinced me that every business can benefit from a basic PR plan, especially a small business. Since the seminar the membership at Your Flex Appeal has grown 40 percent," said Brad Cain, Owner. "DFPR taught me that basic PR can translate into sales and my business has benefited greatly from his counsel."
Farley hopes his new business meets the approval of his mentors.
"For years, I worked with the best PR practitioners in the world," said Farley. "Our goal at DFPR is to see that we do our very best to become one of the best small PR firms in the country."
Derek Farley Public Relations, LLC is based in Charlotte, North Carolina with headquarters at Ballantyne One. DFPR currently serves clients in Charlotte, Dallas and Denver. DFPR clients include Carlson Restaurants Worldwide, T.G.I. Friday's® and Pick Up Stix®. For more information, visit http://www.dfpr.com or visit the DFPR blog: http://dfpr.blogspot.com/
CONTACT:
Derek Farley
Principal, DFPR
704-926-6582, office
704-941-7353, cell
# # #