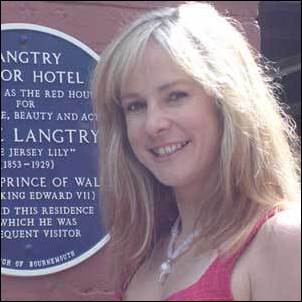 It seems a bit strange to be an hotelier who has never watched a programme called
(PRWEB) July 11, 2006
This Thursday British television viewers will be able to tune into to Channel 5 for an intriguing insight into the perils of a family run business. Tara Howard managing director of the Langtry Manor Hotel in Bournemouth, UK (described by the Guardian national newspaper as the 'Best Hotel in Bournemouth') has allowed for television crews to invade the former home of King Edward VII and his mistress Lillie Langtry.
On Thursday 13th July at 21.00, Chanel 5's 'Hotel Inspector' will feature a domineering mother and her wilful daughter Pamela and Tara Howard (reality TV's new superstars) passionate struggle to balance traditional standards with
modern expectations.
As part of the selection process, Channel 5 conducted a screen test at the Langtry Manor Hotel with both Tara and Pamela. They must have felt they had 'hit gold' when only in a five minute interview tensions became apparent. Immediately Channel 5 realized they had an attention grabbing story to portray and started filming within the week.
When Tara was asked how she came to be part of the show she replied "It seems a bit strange to be an hotelier who has never watched a programme called "The Hotel Inspector", but anyone who runs a hotel knows full well that there isn't much time for watching television. So when I received the call to be featured in the programme I innocently thought it would be a nice little programme about an hotel inspectors visit, bearing in mind that whenever the inspector calls on us he is very positive and complimentary, so what harm could there be in accepting?"
When asked "what was the best part of the journey for you?" Tara had to say, Getting my kit off in the new Jacuzzi for the camera," (well it was definitely the most memorable experience).
"So what harm could there be in accepting?"
Audiences will make up their own minds this coming Thursday at 9 p.m. To read more about the series see the Hotel Inspector
###