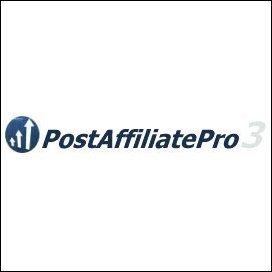 The main goal for us when developing the software is to make it the best possible, and I believe we made a big step towards this goal
Bratislava, Slovakia (PRWEB) July 10, 2006
QualityUnit Ltd, a developer of affiliate software and marketing solutions, has announced release of new version 3 of its flagship product Post Affiliate Pro.
Post Affiliate Pro 3 is one of the most advanced affiliate tracking software systems available on the market. It allows users to quickly start their own affiliate program and build networks of partners that will refer new visitors and customers to users' businesses.
Having an affiliate program is one of the best and cheapest ways to increase sales and achieve higher targeted traffic. Affiliate marketing is very effective solution, because it allows users to base advertising on a pay-per-performance model.
Version 3 comes with new worlds-unique Cookieless Tracking Capability, using combination of "Flash cookies", first and third party cookies and IP address.
Due to a recent study released from Jupiter Research that states as many as 39% of internet users delete cookies on a monthly basis there have been a number of affiliates and affiliate marketers concerned that traditional cookie based tracking systems are no longer sufficient. QualityUnit doesn't think this metric is accurate, but Cookieless Tracking Capability in Post Affiliate Pro 3 ensures that users' sales will be tracked even if the visitors have cookies turned off on their computer.
Other major improvements are better, more intuitive user interface, ease of use and configurability of the system; more advanced filtering and reporting options; new Integration wizard that will help users integrate PAP with their own website with unique Automatic Updates option, and much more.
Maros Fric, co-founder and CTO of QualityUnit, says he is very satisfied with the new version and with customer's response so far. "The main goal for us when developing the software is to make it the best possible, and I believe we made a big step towards this goal," he says. "We made the new version incorporating requests of our customers, as well as our own experience with management of multiple affiliate programs.
"Everything that was difficult or impossible to make in old version is now simple in PAP 3. Post Affiliate Pro 3 is also more intuitive and easy to use than any other product, while packed with features that save affiliate manager's time and money. For example, you can easily filter out non-active affiliates, send them motivation emails or delete them from the system."
For more information about Post Affiliate Pro, visit http://www.QualityUnit.com/PostAffiliatePro/
About QualityUnit:
QualityUnit (http://www.qualityunit.com) is a leading software producer in the area of affiliate software, marketing, web extraction and data mining.
Company currently provides solutions for almost two thousand customers worldwide.
Contact:
Maros Fric
Quality Unit
# # #