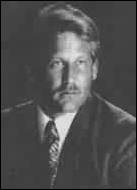 You Are What You Love
Naples, FL (PRWEB) July 12, 2006
Dannion Brinkley, the best selling author of "Saved by the Light," and "At Peace in the Light," joins Vaishali, the hilarious and often controversial, radical, spiritual radio host and author, for the Friday, July 14 airing of "You Are What You Love" at 1 PM Pacific Standard Time on Contact Talk Radio (http://www.contacttalkradio.com/hosts/vaishali.htm).
From one's sex life, to one's financial situation, to the nature of reality, no subject is off limits as Brinkley and Vaishali slice and dice their way through questions hurled their way by listeners.
Check a box: Is your mind your best friend or your worst enemy? Brinkley and Vaishali will help listeners transform any limiting beliefs, and provide a fresh perspective when it comes to the big questions, such as, Who am I?" "Why am I here?" and "What is my purpose?"
Dannion Brinkley, who is a big fan of Vaishali's, states that "Vaishali has the most original slant on spirituality I have ever seen." It is guaranteed that listeners are going to be treated to some helpful, and often amusing, responses as the ultimate wild man and wild woman let loose on the subjects of sex, diets, hospice, and life after death on Contact Talk Radio (http://www.contacttalkradio.com/hosts/vaishali.htm).
Joining Vashali on future shows are:
Randy Peyser, author of the upcoming book, "The Power of Miracle Thinking" who will share the one step that people miss when they want to create a miracle for themselves;
Jonathan Rose, head of the New Century Publications Division for the Swedenborg Organization, who shares how to bring greater mastery to our human experience;
Sarah Bartholomew and Mark Borax, two astrologers who bring a very different flavor to astrology as they share how to get the most out of life…and more.
Don't miss this opportunity to hear two of the wisest and most entertaining teachers of spiritual thought on the planet today!
Dannion Brinkley stars on "You Are What You Love" airs on Contact Talk Radio, Friday, July 14 at 1pm, PST. http://www.contacttalkradio.com/hosts/vaishali.htm
# # #