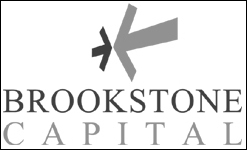 Costa Mesa (PRWEB) July 13, 2006
Brookstone Capital, Inc. has hired Vincent M. Visoiu as its Senior FX Trader and Portfolio Manager to head up its new currency trading unit, BrookstoneFX, LLC ("BFX"). Mr. Visoiu is a money manager with an extensive profitable track record and has joined BFX in order to expand and centralize his management operations. Working with a team of top economic and math PhDs and programmers that specialize in the systematic trading of financial markets, Mr. Visoiu has created proprietary systems and technologies that are used by BFX.
Mr. Visoiu graduated as a Foreign Medical Doctor from Central America Health Science University in Belize with his medical residency work being done at the University of Miami Jackson Memorial Hospital in Miami, Florida. He has also received a B.S. in Business from Nova Southeastern University and an M.B.A. from Florida International University. He is Series 3 registered with the National Futures Association (NFA) and is a Chartered Portfolio Manager (CPM) with the American Academy of Financial Management.
Mr. Visoiu's success is attributed to him having two careers requiring highly critical thinking, medicine and money management. His former role in medicine required him to rely heavily on acute analysis and objective tests to arrive at correct diagnosis for patients. Mr. Visoiu uses that same objective approach and analysis to trade the markets. This approach has resulted in the development of proprietary trading systems, including specific money management modules that have been used to successfully trade the futures markets as well as the FOREX markets. His interests in the markets focus heavily on portfolio diversification management as well as arbitrage spread trading between interrelated investment vehicles.
Dr. James DeMers, President of Brookstone Capital, stated "We are delighted to welcome Vincent Visoiu to Brookstone. We are confident that Vincent's years of profitable trading experience trading both the FX markets as well as the Commodity/Futures markets, together with his highly specialized approach to trading that has given him an edge in rapid market implementation and market performance will significantly contribute to Brookstone Capital's future expansion and success."
About Foreign Exchange Trading
The foreign exchange market dwarfs the combined operations of the New York, London and Tokyo futures and stock exchanges. Daily turnover on the spot market is approximately US$1.5 trillion per day. The foreign exchange market directly impacts every bond, equity, private property and manufacturing asset investment accessible to foreign investors. Foreign exchange rates play a major role in financing government deficits, equity ownership in companies and real estate holdings. With its tremendous liquidity, 24-hour trading and constantly fluctuating prices, the distinctive nature of the FX market makes it ideal for technical or quantitative trading.
About Brooksone Capital, Inc.
With offices in Costa Mesa, California, Brookstone Capital, Inc. is a diversified investment company specializing in unique, alternative investment opportunities. Through BrookstoneFX, the company specializes in systematic, quantitative money management services for the Global Spot Currency (FOREX) market. Also, through its Brookstone Biotech Ventures Funds, the Company is investing in companies engaged in the life sciences including biotechnology, biopharmaceuticals, medical devices and diagnostics, agricultural biotechnology, and emerging technologies such as bionanotechnology. Additional information is available at BrookstoneFX, .
Contact:Dr. James DeMers, President, Brookstone Capital714-434-0689
###