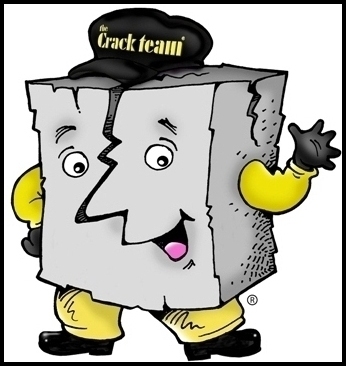 The Tonight Show with Jay Leno.
St. Louis, MO (PRWEB) July 12, 2006
Mr. Happy Crack, the famed mascot of The Crack Team, is set to join Cedric the Entertainer and other renowned personalities at Cedric's Celebrity Bowling Benefit. The event is expected to draw celebrities from sports, music and entertainment worlds to Lucky Strike Lanes in St. Louis, MO on Thursday July 27 to raise money for The Cedric The Entertainer Charitable Foundation, Inc. (CTECF)
The Crack Team, St. Louis-based foundation repair specialists, has locations nationwide.
As an event sponsor, The Crack Team will donate $2,500 to CTE Foundation, founded in 1995 by actor/comedian Cedric The Entertainer and his sister, Sharita Kyles Wilson. According to the organization's website http://www.ceddybear.com, the foundation is "committed to enhancing the lives of youths and families in the state of Missouri," a goal they achieve via scholarship programs and chaperoned field trips for inner city children.
"Cedric and Mr. Happy Crack are St. Louis celebrities," says Bob Kodner, president of The Crack Team. "It is our pleasure to support such a worthwhile cause."
Cedric The Entertainer is best known for his crowd-pleasing roles in the recent hit films "Barbershop," "Be Cool," "Madagascar" (animated feature), "Intolerable Cruelty," and "The Original Kings of Comedy," MTV'S documentary feature directed by Spike Lee. Additionally, in April 2004, Cedric was star and producer of the box office hit "Johnson Family Vacation."
Mr. Happy Crack has been featured in The Wall Street Journal, Rolling Stone, STUFF Magazine, The Washington Post, The Chicago Sun-Times, US Weekly, Brandweek, and on CNN/Money, Fox news and "The Tonight Show with Jay Leno." For more information on Mr. Happy Crack, visit http://www.mrhappycrack.com. For more information about The Crack Team, please contact Cary Goldwasser at 866-905-5200 or visit http://www.thecrackteam.com.
# # #