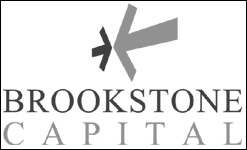 We are proud and honored that the MFA recognized Brookstone Capital, Inc. and selected our Portfolio Manager and Vice President Operations, Edward Allen as one of their
Costa Mesa, CA (PRWEB) July 17, 2006
Brookstone Capital, Inc. is proud to announce that Edward Allen, its Portfolio Manager and Vice President, Investment Operations, was selected to speak at the Managed Funds Association Forum 2006 Star Search Program on June 21, 2006 at The Fairmont Chicago. Star Search is a presentation of new and developing traders and fund managers. Each fund manager selected to make a presentation presented to MFA a statement as to why they should be selected as well as documents detailing their firm and trading strategy.
Edward Allen, one of nine "star" managers selected to participate in the program, gave a presentation of Brookstone Futures, LLC's soon to launch Brookstone Advantage Fund to Forum 2006 attendees, including investment, hedge fund and fund of funds managers. The Brookstone Advantage Fund's objective is to generate above average, absolute returns by employing a series of quantitative technical strategies in the US equity index futures markets. The Brookstone Capital team employs a scientific, collaborative style in the development, testing and execution of its trading strategies. Brookstone Futures, LLC, is a unit of Brookstone Capital.
Mr. Allen joined Brookstone in December 2004 with experience in both the banking and alternative investment side of the financial industry. In May 1996 he was a risk management analyst for Citigroup's foreign exchange options group. In December 1999, Mr. Allen began his career in the hedge fund industry as a trader in the relative value options program at Rayner Stonington in Greenwich, Connecticut. After that Mr. Allen worked as a macro fund manager for Standard Bank Asset Management in New York. He has presented is analysis of the global markets on CNBC, Fox News Channel and Bloomberg Television.
Dr. James DeMers, President of Brookstone Capital, stated "We are proud and honored that the MFA recognized Brookstone Capital, Inc. and selected our Portfolio Manager and Vice President Operations, Edward Allen as one of their "star" managers to make a presentation to the attendees at their Forum 2006"
About Managed Funds Association
Managed Fund Association is the only U.S.-based association representing professional in the global alternative investment industry. With more than 1,000 members worldwide, MFA represents professional in hedge funds, futures and other alternative investments, as well as brokers, exchanges, and all the other services which support the industry.
About Brookstone Capital, Inc.
With offices in Costa Mesa, California, Brookstone Capital,Inc. is a diversified investment company specializing in unique, alternative investment opportunities focused on biotech venture capital, and equity long/short and futures fund management. Through BrookstoneFX, LLC, the company specializes in systematic, quantitative money management services for the Global Spot Currency (FOREX) market. Also, through its Brookstone Biotech Ventures Funds, the Company is investing in companies engaged in the life sciences including biotechnology, biopharmaceuticals, medical devices and diagnostics, agricultural biotechnology, and emerging technologies such as bionanotechnology.
# # #