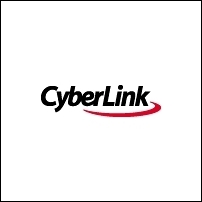 Our cooperation with YouTube delivers an easy way to publish online, enabling users to turn the Internet into a platform for instantly delivering their movie content to the world.
Taipei, Taiwan (PRWEB) July 19, 2006
CyberLink Corp. (5203.TW), a world leader in digital home solutions, today announced cooperation with YouTube, Inc., a consumer media company for people to watch and share original videos through a Web experience. The collaboration between the two companies has delivered a unique feature for the consumer editing software market, the ability for users to upload video files directly from CyberLink PowerDirector 5 Premium to YouTube.com.
New features in CyberLink PowerDirector 5 Premium include:
Providing an easy way to reach millions of viewers instantly, PowerDirector 5 Premium lets users upload files directly to YouTube.com.
Outputing files for Apple iPod and Sony PSP
PowerDirector 5 Premium includes file format support for MPEG-4 H.264 (.MP4), allowing users to create files that can be played on the Apple iPod and Sony PSP. The high image quality and high level of compression ensure that videos can be enjoyed anywhere.
Football, Vacation and Valentine's DVD template packs give users more options for authoring stylish DVDs, with both motion and still menu templates. The three packs include a total of 36 new designs.
"PowerDirector 5 Premium is about expanding the possibilities for making home movies, letting users reach out to new audiences via the web, portable media devices, and DVDs," said Alice H. Chang, CEO of CyberLink. "Our cooperation with YouTube delivers an easy way to publish online, enabling users to turn the Internet into a platform for instantly delivering their movie content to the world."
The popular PowerDirector 5 has achieved wide acclaim for automated editing features: six 'magic' tools designed to save time and put the fun into the process of making movies.
Outstanding features include:
Six 'magic' tools: Magic Style, Magic Fix, Magic Cut, Magic Clean, Magic Motion, and Magic Music
Support for high-definition video
Support for 16:9 aspect ratio video content
Faster previewing of clips with a 'draft-quality' setting, and the ability to disable specific timeline tracks while previewing others
Title Designer supporting multiple text layers
Enhanced CyberLink RichVideo™ technology, featuring Smart Captions
CyberLink Virtual Speaker settings for DVD audio
Product Availability
CyberLink PowerDirector 5 Premium is now available in 9 languages as an online download, and in retail stores starting August.
CyberLink PowerDirector 5 Premium
· Full version USD 89.95 Euro 89.99
· Upgrade from Version 5 USD 29.95 Euro 29.99
· Upgrade from Versions 1-4 USD 49.95 Euro 49.99
About CyberLink
CyberLink Corp. is the maker of award-winning applications PowerDVD, PowerDirector, PowerCinema, and DVD Solution. CyberLink has built a solid reputation for delivering high-quality, competitive products that add value to OEM customers and end-users alike. Business partners include leaders in the PC hardware industry: drive manufacturers, graphics card makers, and top-5 desktop and notebook brands. CyberLink's digital multimedia range includes software for capturing and editing videos, authoring DVDs, and burning Blu-ray Discs and HD DVDs. CyberLink's digital entertainment products include playback solutions for accessing and enjoying media within the digital home, including instant-on applications for Linux and Windows XP Embedded platforms. CyberLink is also developing products for handheld platforms and streaming media content. CyberLink's training solutions provide tools for creating training content, managing employee performance, and delivering online training programs. CyberLink listed on the Taiwan Stock Exchange (5203.TW) in 2000 and has posted positive year-on-year results ever since. CyberLink has operations in North America, Europe, and the Asia Pacific including Japan, with its worldwide headquarters located in Taipei. For more information, please visit: http://www.cyberlink.com/.
# # #