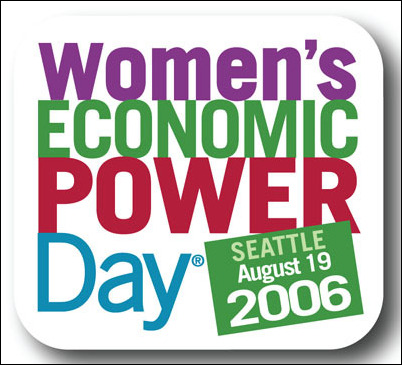 Living your life with moxie allows you to seize your life with all the power, freedom, skills, passion and creativity that are marvelous gifts as a woman
Tacoma, WA (PRWEB) July 21, 2006
From Boston to Chicago to Seattle…. LifeMoxie!™ brings the tools to achieve Economic Power to women on August 19, at the Meydenbauer Center in Bellevue. The 2006 national tour makes Seattle (Bellevue) the third stop in its 8-city tour.
Women's Economic Power Day is a full day power summit that gives women the skills, networks and moxie to start creating their own economic power. Ann Tardy, founder and president of LifeMoxie*, Inc. —the only women's economic power consulting firm training women to impact their bottom line. "Living your life with moxie allows you to seize your life with all the power, freedom, skills, passion and creativity that are marvelous gifts as a woman" comments Tardy.
Tardy is a lawyer and certified public accountant who has advised companies of all sizes from Fortune 100 companies to small businesses and entrepreneurs on corporate transactions, mergers and financing. After 10 years practicing law, Tardy founded LifeMoxie!™ to serve an unmet need of so many women seeking skills to create their own economic power.
LifeMoxie has selected both Money Wi$e Women and WWEE (Washington Women Education and Employment) to be recipients of a portion of the proceeds of this event.
LifeMoxie has also teamed up with supporting organizations such as,
e-WomenNetwork, Women's Bureau, Women's Resource, Women of Wisdom, to name a few. LifeMoxie brings together the talents of Northwest professionals in an all-day power summit to educate and train women to think and act with economic power. How to create it, protect it, talk about it, hang on to it, influenced with it and thrive with it.
For complete details visit: http://www.lifemoxie.com or call 1-888-MsMoxie. Includes breakfast, lunch, keynote, 4 breakout sessions, wine reception and networking. Pre-registration $97. Register on-line for details.
Event Overview:
LifeMoxie's Economic Power Day
August 19, 2006, 8:00-6:00
Meydenbauer Center, Bellevue
Cost: $97/$87 $77
RSVP: http://www.lifemoxie.com
MoxieVan/ $10 shuttle from Tacoma: 253-572-9108
###