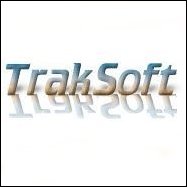 The Health and Medical tracking capabilities will provide your doctor with valuable information
Lakeland, FL (PRWEB) July 21, 2006
TrakSoft, a commercial software development and marketing firm, today announced its newest release of Personal Data Pro 4.5, an extremely robust, flexible, and comprehensive Personal Information Manager for personal and home use.
"I personally believe that Personal Data Pro can be the only Personal Information Management Program you will ever need," said Gary Harris, Director and Chief Developer. "It is extremely comprehensive and robust, and I have not seen another program on the market with all the capabilities this program has. We do not believe that most people will use all the functions within the program, but will only use 10 or 12 functions much like buying a CD for 1 or 2 songs. The rest of the functions will be there when you need them."
Personal Data Pro can literally replace over 50 programs on your computer. It can track and keep secure all of your important personal information. Both single member households and large families can use personal Data Pro. It includes the storage and tracking of personal and family information, health and medical information, household and budget information, and career information. To keep your information safe from hackers and spy-ware, the database is encrypted. This exciting new version has an all new Program Navigator and Look and Feel.
Personal Data Pro includes tracking of Personal and Family Information. This includes an Address Book, Appointments Tracker/Reminder, Education Planner, Personal Hobby Collections Inventory, Favorite Sports Team Tracker, Password Manager, Game Manager (for coaches), URL Bookmarks, E-Mail Addresses, Travel and Vacation Planner, Wedding Planner, Pets, and nine other functions.
Personal Data Pro tracks your Health and Medical Information, to include Personal Health Tracking, Personal Medical History, Height/Weight Tracking, Diet Tracker, Immunizations, Exercise Planner and Tracker, and more.
"The Health and Medical tracking capabilities will provide your doctor with valuable information," said Anna Misner, Certified Medical Assistant. "Your doctor will easily be able to track your progress since your last visit." You will be able to track your blood pressure, blood sugar, exercise, daily carbs and calories, and much, much more. You will be able to print out detailed reports to take to your doctor.
Personal Data Pro can help you find a new job as well as track your accomplishments, promotions, and vacation time at your current job. You will be able to maintain all of your resume items and job references, and track job leads and contacts.
The Household and Budget area is very comprehensive. You will be able to manage all aspects of your finances, to include your Household Budget, Accounts Management (for savings, checking, credit cards, investments, and debts), Tax Tracking, and several other functions. You can also track your Important Documents, Home Library (CDs, books, DVDs, and more), Recipes, Home Inventory, Vehicles, and Event Planning.
Personal Data Pro comes with unlimited lifetime support and upgrades. "Support is provided by the developers themselves," said Clay Lundy, lead Developer, "not untrained helpdesk personnel following checklists." For more information, please visit Personal Data Pro.
# # #