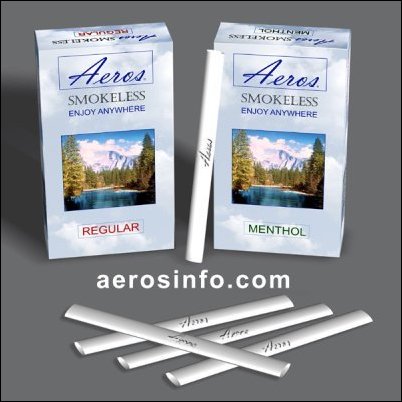 Over 50 billion dollars in sales could go to one company with the foresight to see the obvious -- smoking is being banned everywhere and most people do not want a chewing tobacco alternative.
Newport Beach, CA (PRWEB) July 27, 2006
A new heatless cigarette technology has been developed to fill two market needs. Ever increasing smoking restriction laws are making it all but impossible to smoke in most public places. Many people would welcome a product that functioned and delivered like a lit cigarette but without offensive smoke and harmful nitrosamines.
"The major company that finally adopts the new heatless cigarette technology could drive all other tobacco companies out of business," stated Richard Horian, President of Woodleaf Corp. in Newport Beach, California. "Over 50 billion dollars in sales could go to one company with the foresight to see the obvious -- smoking is being banned everywhere and most people do not want a chewing tobacco alternative."
Most smokers do not like putting tobacco in their mouths in any form; spit or pouch tobacco. Standard ignitable cigarettes still include smoke and other undesirable characteristics. The answer is simple. Fix the cigarette. Make it so it requires no heat and delivers no smoke, odor, tar or carcinogens; yet still delivers the same full smoking satisfaction as a lit cigarette.
This has been accomplished by Woodleaf Corp. of Newport Beach, California, after eight years of R&D. The Aeros Smokeless Cigarette is a proven consumer success by the many repeat orders for the product from the Aeros web site, http://www.aerosinfo.com. Woodleaf is looking to big tobacco companies that have nationwide distribution to license the technology and make it available to the mass market. However, none to date have acted.
Horian says, "Big tobacco would only profit by offering a cigarette alternative product that can be used to replace ignitable cigarettes in 'No Smoking' areas, not to mention offering the consumer a choice between products regarding deliverables. It is the shareholders who will eventually be affected most if big tobacco fails to find a marketable cigarette replacement. Only the shareholders are left to affect change now knowing there is a marketable alternative tobacco product that does not deliver carcinogens."
Horian believes that the chewing tobacco companies in particular have the most to gain by acting immediately. Their business is smokeless tobacco and they want to convert smokers to smokeless products. Aeros would seem to be a perfect fit as it already is a smokeless tobacco product. The difference is Aeros functions and delivers exactly like a cigarette according to actual customer testimonials published at the Aeros web site. Only about one in ten smokers will use oral chewing or snuff tobacco products in place of cigarettes. Smokeless tobacco companies are perfectly positioned to immediately begin taking billions away from the cigarette companies that do not yet have a viable cigarette replacement. Horian does not know what could justify them to wait. Aeros fills a huge existing market void and consumer need. Forty five million smokers in the US are looking for this answer now.
"What is the tobacco industry waiting for" asked Horian "Are they looking to only 'in house' development, a way around the Aeros patent or for the laws to go back to allow smoking everywhere? The Aeros technology exists today. Any major tobacco company could license this technology tomorrow and immediately begin offering nitrosamine free tobacco products. The one that does will reap the rewards. Those that don't should answer to their shareholders. No other tobacco product I know of is both liked by consumers and delivers zero carcinogens, except Aeros."
FTC Method tests were conducted on the new heatless cigarette by an independent laboratory and published at the Aeros web site. The test shows that an average eight puff use of the Aeros Smokeless Cigarette delivered .05 mg nicotine, ND - MS TPM and ND - Tar (ND stands for 'None Determined', MS TPM stands for 'main stream total particulate matter'). Aeros delivered no particles of any kind in the inhaled air main stream. The Aeros tobacco only delivered nicotine vapor and natural tobacco flavors. It is widely believed by many scientists that low doses of nicotine alone are not cancer causing.
Horian concluded, "The filing of shareholder petitions to question management's responsibilities are very common with large companies.
However, shareholders first must know this alternative product technology exists. Big tobacco shareholders are urged to review the Aeros Smokeless Cigarette technology at http://www.aerosinfo.com and decide on two questions. Should their company add the new heatless cigarette technology to begin profiting from smokers desiring a cigarette-like product in places they can't smoke? Do they want their company to include in their product line a tobacco product choice that delivers no cancer causing agents? Once shareholders learn about the Aeros technology available for license, they can make an informed decision."
Press Contact: Richard Horian
Company Name: Woodleaf Corp.
Email: aerostst @ aol.com
Phone: 949-675-2121
Website: http://www.aerosinfo.com
###