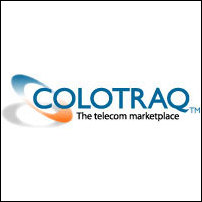 Pine Brook, NJ (PRWEB) July 22, 2006
Activity from Israeli businesses is sharply up this week on COLOTRAQ's Web-site which acts as a telecom marketplace for procuring colocation, dedicated hosting, bandwidth, dark fiber, business continuity, and managed services. Since the commencement of hostilities against Hizbolla in Lebanon nine days ago, the number of searches initiated from Israel has already equaled that of the first six month's of 2006.
"Every organization should be concerned about business continuity and disaster recovery. Unstable political environments are just another threat that business leaders need to plan for," commented Dany Bouchedid, COLOTRAQ's CEO. "It's only natural and prudent that the tragic events in the Middle East would bring such concerns to the surface."
About COLOTRAQ
COLOTRAQ, the only neutral B2B marketplace for procuring colocation services, dedicated hosting, bandwidth, dark fiber, and managed services, is always free. In fact, it's better than free. COLOTRAQ rebates a month's fees on contracts of three years or more. The company currently has aggregated over 411 service providers covering over 1,100 cities across 221 countries and can instantly match customer requirements from a single rack to thousands of square feet of Internet data center space and related bandwidth, dark fiber and managed services. COLOTRAQ's Real Estate Division offers professional real estate brokerage services to enterprise clients, including: facilities qualification and acquisition services of data centers, switching and routing facilities, and point of presence (POP) sites; comprehensive premarket analysis leading to optimal site selection; expert lease negotiation; and asset valuation and disposition.
Click here for more information about COLOTRAQ.
About Interaqt
Interaqt, COLOTRAQ's parent company, specializes in the procurement, design and build of colo facilities, providing true end-to-end network facilities development and deployment solutions to Internet access providers, carriers and colocation providers. Entering its seventh year of operations, the NJ-based company has assembled an extensive network of partnerships and alliances that allows Interaqt to deliver turnkey solutions worldwide, including facilities procurement (site acquisition), engineering & design, build (construction management) and systems integration for internet access providers (such as ISPs, colocation providers, carrier neutral facilities providers, CLECs, web hosts, wireless ISPs and Telcos) that need to develop their physical network infrastructure (POPs, data centers, web hosting, switching and colocation facilities).
###