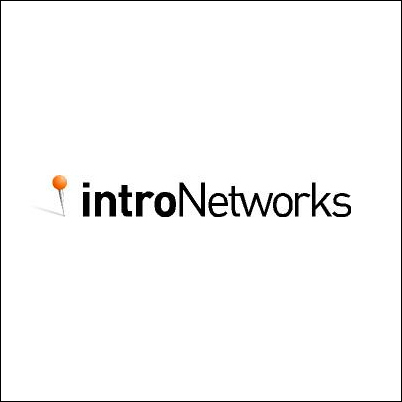 Tony Perkins' AlwaysOn Stanford Summit provides an unparalleled opportunity to see a truly remarkable level of innovation and entrepreneurial spirit as evidenced by the companies featured in the CEO Showcase
Santa Barbara, CA (PRWEB) July 21, 2006
introNetworks, Inc., a technology company offering the trusted platform enabling online communities for professionals, today announced that it will be participating in the AO & MIT/Stanford Venture Lab CEO Showcase program at the AlwaysOn Stanford Summit, taking place between July 25-27 at the Frances C. Arrillaga Alumni Center on the Stanford University Campus.
During the Summit, 50 CEOs of emerging private companies will present their businesses to a panel of industry insiders and a standing-room-only audience.
introNetworks, Inc. will be presenting at 3:45 PM July 26, 2006. To arrange a briefing with introNetworks at AlwaysOn, please contact Kristy Nguyen at (805) 576.1427.
"As a technology based company, we understand that innovation comes from many sources. Our Fortune 100 customers have helped us refine our platform though the robust relationship we enjoy with them. This attention to customer needs helps us to build upon that innovation as we move into adjacent markets and repurpose core technology," said Mark Sylvester, CEO and Co-Founder of introNetworks.
"At AlwaysOn, we will be illustrating how we have taken technology originally deployed to help people find people at events into recommendation systems that help people find products and services that they want to buy," said Kymberlee Weil, President and Co-Founder of introNetworks. "We are honored to be selected to present at this world-class event."
"The CEO Showcase program is an open forum where companies can unveil their go-to-market strategies," said Tony Perkins, founder of AlwaysOn. "Following in the tradition of AlwaysOn, companies are able to obtain unique insights from leading industry insiders, meet their peers and partners, and gain the attention of the venture community."
"Tony Perkins' AlwaysOn Stanford Summit provides an unparalleled opportunity to see a truly remarkable level of innovation and entrepreneurial spirit as evidenced by the companies featured in the CEO Showcase," said Louise Velazquez, Chairman of the MIT/Stanford Venture Lab. "Undoubtedly these companies represent the best and the brightest in the industry, and we are proud to recognize these entrepreneurs for their foresight and innovative work."
Every year AlwaysOn's highly-regarded Summit brings together successful entrepreneurs, business and political thought leaders, and top venture capitalists, to spot trends and spark new ideas and initiatives.
For further information please visit: http://alwayson.goingon.com/permalink/post/866
http://intronetworks.com
About introNetworks, Inc.
introNetworks Inc, offers a versatile social networking platform that drives continual success for events and associations. The introNetworks technology unites people, pinpoints valuable connections and creates communities, which is extremely valuable for the meeting, convention, trade show, association and publishing markets. introNetworks, Inc. also offers a powerful range of services, including custom engineering that allows for deeper integration of the company's social networking platform. The company is headquartered in Santa Barbara, California. For more information, please visit the introNetworks website at http://www.intronetworks.com.
About AlwaysOn
AlwaysOn is transforming the communication business with its online blogging network; establishing it as a leader in the open media revolution. Borrowing on the underground blogging and social networking traditions, AlwaysOn (http://www.alwayson.goingon.com) was launched in 2003. Today, AlwaysOn's annual Stanford Summit and OnHollywood events, print "blogozine" and online services encourage direct collaboration between the global thought leaders and technology insiders whose ideas and innovations are shaping the always-on world.
AlwaysOn, LLC, is a privately held and virtually headquartered company born out of the heart of Silicon Valley.
###