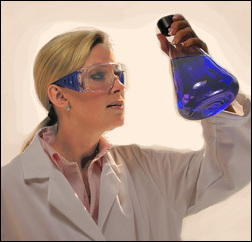 Germantown, WI (PRWEB) July 26, 2006
Resinlab, an Ellsworth Adhesives company, launched a brand new website this past week at Resinlab.com. The site features a wide array of information on the complete line of electrical and electronic resins they produce. The Resinlab product line includes epoxy encapsulants, UL94V-0 flame retardant encapsulants, thermally conductive potting compounds and adhesives, electrically conductive adhesives, Methacrylate structural adhesives, urethane potting compounds and a broad range of Cynergy® cyanoacrylate and anaerobic adhesives. Virtually all of the products are crafted to meet the rigid standards of Europe's newly adapted RoHS environmental requirements. The site also provides Technical Data Sheets (TDS) and Material Safety Data Sheets (MSDS) for Resinlab's standard product lines.
In addition to product information, the site details other Resinlab services such as custom formulation of encapsulants and adhesives, contract blending or modification of existing formulas, along with a multitude of custom packaging options. Being part of the Ellsworth Adhesives family of companies which includes Kitpackers, Glue Dots International, the Glue Factory and the parent company, Resinlab has the ability to serve global manufacturing needs on three continents. Ellsworth Adhesives is the world's largest distributor of specialty chemicals such as adhesives, sealants, coatings, encapsulants, lubricants, releases, tapes, and other products used in the manufacturing industry. The company has locations throughout North America, Europe and Asia.
Resinlab was established in 1988 and has grown to be a leading resin manufacturer with state of the art production equipment, lab capabilities, and technical expertise. Much of its standard product line is available for purchase on the Resinlab site via linkage to the online shopping cart of Ellsworth Adhesives Ellsworth Adhesives. More information on the new site can be obtained by logging-on or calling 1-866-322-8322.
###