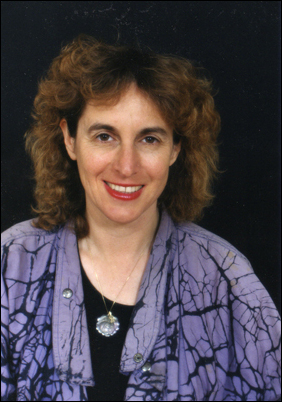 You Are What You Love
Santa Cruz, CA (PRWEB) July 27, 2006
Randy Peyser the creator of "Comic Intervention" joins wild woman, radio host, Vaishali, on "You Are What You Love," Friday, August 4, at 1pm, PST, on Contact Talk Radio [http://www.contacttalkradio.com/hosts/vaishali.htm .
If you are a single person with an uncanny ability to choose the least available person in a room, or want to release that giant force field that is surrounding you and pushing love away, tune in as Vaishali and Randy Peyser bring new hope, and hilarious insight, to single people whose love life is trickling slower than an intravenous drip.
Demonstrating how to turn on the "love faucet," Peyser will share her personal story about how she found her "happily-ever-after." In brief, following a seven year drought of intentional singlehood, she went on a quest to find her soulmate.
Having made a list of qualities she wanted in a partner, she carefully tacked the list up over her bed in anticipation of attracting her beloved. When six months passed with no love light blinking on the horizon, she declared, "I'm ripe for a relationship." When yet another few months passed, she declared, "I'm so ripe, I'm fermenting."
Eventually, she ripped her list off the bedroom wall and threw it away, thoroughly disgusted. Deciding to approach the whole relationship bugaboo differently, Peyser then asked herself a series of questions, the answers of which opened the doors for a real love to come her way.
She now lives with her sweetheart of five years, (and their two cats who are in couples counseling because they still refuse to bond.)
Much of Peyser's work is featured in a new book called, "The Marriage of Sex and Spirit," (Elite Press) which includes her interviews with best selling authors' and relationship experts,' John Gray and Deepak Chopra.
Additionally, Peyser, who is the author of "Crappy to Happy: Small Steps to Big Happiness NOW!" and the upcoming book, "The Power of Miracle Thinking," has interviewed scores of people who have created loving relationships out of the ashes of their lives.
She will share vital information that will blow the socks off of anyone who is having a pity-party over the state of their love life.
Listen to "You Are What You Love" on Contact Talk Radio, [http://www.contacttalkradio.com/hosts/vaishali.htm Friday, August 4, 1pm, PST, as Vaishali and Randy Peyser share the techniques they have each discovered that lead to attracting one's soulmate.
Additional upcoming guests on "You Are What You Love" [http://youarewhatyoulove.com include:
July 28th - Brian Narelle, actor, Emmy-award winning writer, cartoonist, stand up comic and spiritualist, discusses his new book, "Living in Vertical Time," in which he talks about the power that animals have to make us more human.

August 18th - Sarah Bartholomew, astrologer and Feng Shui expert who will field questions from "what is mercury retrograde?" to "how to best organize your living room," and everything in between.
August 25th - Jonathan Rose, executive editor of the New Century books for the Swedenborg Foundation. Jonathan is funny, charming and an expert on the mystical writings of Emanuel Swedenborg.
Sept. 1st - Abagayle, inspirational speaker on forgiveness who has moved many people with her remarkable story of how she forgave the man who murdered her daughter.
Listen to "You Are What You Love" on Contact Talk Radio, Fridays at 1pm, PST. [http://www.contacttalkradio.com/hosts/vaishali.htm
###