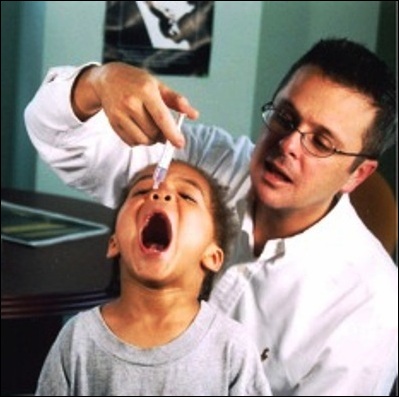 Bethesda, MD (PRWEB) July 26, 2006
What delights the taste buds of one person could very easily disappoint the next. It goes beyond just 'salty' or 'sweet,' or thoughts of 'yum' and 'yuck'; taste is a complex sensation of the body's response to physiochemical and psychological stimuli. Just like a fingerprint, each person's sense of taste is unique; bringing forth a world filled with chocolate lovers and vanilla devotees, those who crave spicy and those who would much rather go mild. To accommodate the differences in each person's perception of taste, FLAVORx has made its system customizable and easily adaptable to any patient's palate. By providing pharmacists with the training, resources and flexibility to cater medications to patients on an individual level, FLAVORx delivers a service that suits even the most finicky of taste buds.
Especially in the case of children, the concept of "great tasting!" is completely subjective. The average adult has approximately 10,000 taste buds which are regenerated once every two weeks, but children have even more, some located along the inside of the cheek. As with many of the senses, taste becomes altered as a function of aging process, which explains why most children find certain flavors to be too 'strong' when adults do not. It also explains why many people dislike certain flavors as children but grow to love them as adults. Children, and infants in particular, are most sensitive to bitter and sweet tastes, making them less likely to swallow acrid-tasting medications and also more prone to liking sweeter, fruity flavors. Technically, the word 'flavor' refers to a complex sensation of taste, touch, smell, sight and sound, all of which combine to produce an infinite number of levels in the perception of a substance.
FLAVORx can flavor both over-the-counter and prescription medications and even modify the taste and smell of commercially flavored medications such as Robitussin®, Tylenol® and Dimetapp®. All medications are comprised of base drugs or combinations of drugs that send different triggers to the brain and nervous system. Flavors should not be added simply as an afterthought, but rather evaluated as an extension of the pharmaceutical design. The beauty of the FLAVORx system lies behind its specialized formulary and customization. FLAVORx proprietary products, such as the Bitterness Suppressor, Sweetening Enhancer and Vitamin-Masking Agent, aid in combating unpalatable medications that may trigger a bitter or chalky sensation or trigger the smell receptors. In addition, individual sensitivity is considered and the flavoring 'recipe' can be modified by adding more or less drops of flavoring, or even different flavors to mask the medication's existing taste. Because FLAVORx flavors are highly concentrated, only a small amount needs to be added per medication to enhance the flavor, sweetness or reduce bitterness. Consumers need not worry that an extra drop or two will affect the medication's efficacy or the patient's reaction.
FLAVORx's on-site training and formulary for nearly 400 medications assists pharmacists in the process of effectively, safely and successfully flavoring medications for patients. It is recommended that patients test the flavored medication before they leave the store and if modifications need to be made to the taste, the pharmacist can immediately make changes. In addition, FLAVORx offers 24-hour technical support to answer any questions pharmacists or patients may have on flavoring.
FLAVORx flavors are FDA-approved, non-allergenic, sugar-free, phosphate-free, sodium free, alcohol-free (or below 8%) and dye-free. To date, the company has flavored over 60 million prescriptions without any incidence of complication, allergic reaction or changes in efficacy and offers a repertoire of 42 flavors from Bubblegum and Cherry to Peaches & Cream and Watermelon. FLAVORx is available at chain and independent pharmacies nationwide including Wal-Mart, Walgreens, Rite-Aid, CVS and Target.
For more information, please contact Teresa Chen at 800.884.5771, extension 234.
# # #