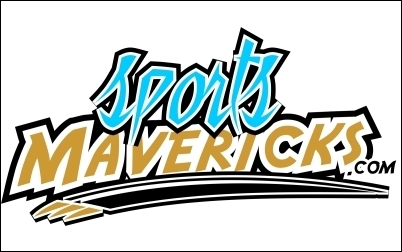 The Sport Mavericks Talk Show started December 7, 2004 during the 2004 NFL Rookie Camp in San Diego, and has been growing ever since. Today the show is one of the nation's fastest-growing talk shows that is creating a 'New Universe In Sports
New York, NY (PRWEB) July 26, 2006
Institute of Professional Readiness (NY) teams with Sportsmavericks' Host and Executive Producer, Ida R. Muorie to take her Internet Radio Concept "Elite Athletes Redefined™" to Television and beyond.
Sportsmavericks was created to bridge the gap between parents and athletes while trying to balance the pursuit of academic excellence and sports participation. The TV Show is design to entertain, educate and motivate parents to participate fully in the academic and athletic life of the student. The talk is straightforward, spontaneous and unscripted by experts. The celebrity guests and hosts add the spice and color to the show's original content.
"The Sport Mavericks Talk Show started December 7, 2004 during the 2004 NFL Rookie Camp in San Diego, and has been growing ever since. Today the show is one of the nation's fastest-growing talk shows that is creating a 'New Universe In Sports," says Henry Lawrence, former Oakland Raider/ Nominated for 2005-2006 NFL Hall of Fame.
Sportsmavericks is the only original TV content that targets parents of athletes as an audience. This market niche represents a market worth more than $100 million and tremendous licensing opportunities. Over the last two years, the show was able to target over 150,000 listeners during their weekly internet radio broadcast. "Live Television will extend the brand."
As a volunteer of the University of Florida's Gator Parent Association for four year (2000-2004), Ida R. Muorie recognized a need for some type of educational program for the parents of athletes in the business process of NCAA sports, recruiting, eligibility and preparation for the professional draft process. "In creating a model program with Eleanor Starks (Mother of Max Starks, OT Pittsburgh Steelers), Ida Muorie learned that the need for information was greatest among the average athlete that had the same burning desire as the elite athlete, but was not afforded the same opportunities to perform in high school or college."
It is Ms. Muorie premise that "an elite athlete's future begins in the ninth grade, not in your senior year in college." In her article, "How Good Do you Have To Be To Play College Sports? Be A Viable Student Prospect," Ms Muorie points out what the odds are for an athlete to play at the college level, and she carefully outlines a strategy that can turn an ordinary athlete into a super star." Visit US (http://www.sportsmavericks.com) for the entire article and the archives of the Internet radio program.
"The Sportsmavericks Show has a potential viewing audience of 12 million parents and over six million student athletes." The number of students participating in team sports has increased over the years and shall continue to grow according to the NCAA Rearch Analyst, Lisa Greer Douglas. "The participation of millions of young girls into sports programs at grade school, middle school, high school, college, Olympics, World Games and the Professional Sports ranks has certainly contributed to the ever growing number of student athletes," says Douglas.
Sales, Sponsorships Licensing available.
"The Sportsmavericks Show has defined demographics, which will provide an increasingly popular and effective means of stretching sponsorships and advertising dollars. The 16 to 34 year old student athlete market are coveted by brand clothing, electronics, automotive, music, jewelry, books, DVDs, Ipods and movies which lead to many licensing brand opportunities."
Contact:
Ida R. Muorie
941-228-4288
###