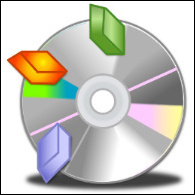 (PRWEB) July 31, 2006
Digitope has announced the release of Visual Autorun 3.0, the latest version of the successful autorun design application.
Visual Autorun adds interactive interfaces to CDs that appear automatically when the disc is inserted, making it both easier to access the content and providing a polished, professional appearance. Commercially made discs have taken advantage of this technology for years, and Visual Autorun now brings this power to the everyday user.
In minutes, a professional-looking interface can be added to a CD. Three distinct projects are supported by Visual Autorun. The CD Menu is suitable for projects with multiple documents. The menu can have splash screens and other multimedia effects, and can index any number of files with multiple menu pages.
When only a single document is being sent, Visual Autorun can open it automatically. The innovative Web Viewer feature, exclusive to Visual Autorun, helps to make sure that anyone can read your document, even if they do not have the necessary viewer software installed.
For digital photos, the CD Slideshow is perfect. Photos will be displayed automatically with an optional musical soundtrack. For all projects, extensive options are available to fully match the needs and requirements of the project.
Additionally, Visual Autorun 3.0 has extensive icon support, including a selection of built-in stock icons and close ties to Digitope Pixelshop for a creating custom icon for the disc.
Visual Autorun 3.0 is available immediately from http://www.digitope.com, and has a retail price of $25.
About Digitope
Founded in 2001, Digitope has developed innovative software for both home and business use. Digitope's unique business model combines cost-effective online distribution, free tech support and free upgrades for unbeatable value to the user.
For more information, contact
Eric LeVin II
Digitope
6493411416
# # #