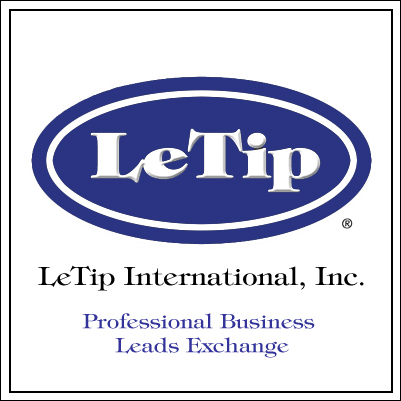 Put Dollars in your Pocket
San Diego, CA (PRWEB) July 27, 2006
Kim Marie Branch-Pettid, President of LeTip International, announced an open invitation throughout August to small business owners and entrepreneurs to sign up for LeTip's Network Training Seminars.
"Since 1978, LeTip International has brought like-minded professionals face-to-face for the sole purpose of increasing their businesses through the exchange of qualified leads," said Branch-Pettid from LeTip's San Diego corporate headquarters. "Training is an essential ingredient to the success of our chapters and networking seminars provide members with effective networking tools and business referral programs."
During the month of August, non-members will have the same opportunity to join in our member-only seminars and learn how to "Put Dollars in your Pocket" through LeTip's proven networking techniques.
Fees for non-members are $30 if pre-registered and $40 at the door. To register for a LeTip Network Training Seminar, simply visit the LeTip website (http://www.letip.com). Click on the upcoming events link and follow the prompts for information and contact numbers in your area.
About LeTip International:
LeTip International, Inc. is a structured, highly professional, business-to-business networking organization, founded in 1978 by Ken Peterson, an insurance executive from San Diego, CA. Currently more than 11,000 members in over 565 LeTip Chapters throughout the United States and Canada are utilizing LeTip Programs to help them develop new business through productive relationships. For more information visit http://www.letip.com
Contact: Mop Prime, Smith-Felver & Prime, Ltd. 215-794-8937
# # #