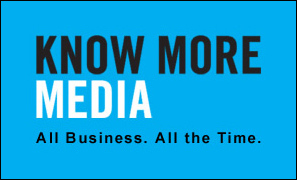 My books and blogs are intended to motivate, educate, and evaluate the whole person and set them up for success
Orange County, CA (PRWEB) July 27, 2006
Know More Media, an online publisher of business information and news, and one of the world's leading business blog networks, has partnered with Malcolm O. Munro of ETP Consulting to write for Know More Media's blog on leadership, LeaderNotes.com. LeaderNotes.com provides expert discussion and advice on such subjects as leadership traits, characteristics, and current news and events related to world and business leaders.
Malcolm O. Munro, the "People Skills Guru" of ProfessorMal.com (http://www.ProfessorMal.com), is President and founder of ETP Consulting (http://www.ETPConsulting.com/), a cutting-edge company that works with public and private sector organizations wanting to approach employee performance issues and high turnover from a fresh angle. Munro is a published author, experienced speaker, consultant, coach, and workshop and seminar presenter and facilitator who has worked with hundreds of managers at different levels of leadership. Munro has written such books as 'Stop the Bleeding: Seven Steps to Reducing Employee Turnover', 'The People Skills Handbook' and 'From Cave to Cubicle: A Practical Guide to Organizational Behavior.' He offers insights, reflections, and advice on leadership, management, career development, and people issues.
"My books and blogs are intended to motivate, educate, and evaluate the whole person and set them up for success," Munro states. "LeaderNotes (http://www.LeaderNotes.com/ ) will help me reach those who are in need of passionate development of the next generation of leaders and managers. My work centers around compassion, emotional intelligence, and personal development."
Malcolm Munro is highly qualified to dispense information valuable to any business-oriented reader. He possesses a Masters of Arts degree in Organizational Leadership, is a licensed practitioner of the Apter Motivational Styles Profile, and is a qualified facilitator of the Myers-Briggs Type Indicator and the Strength Deployment Inventory (SDI). Before starting ETP Consulting, Malcolm created training and professional development programs at U.T. Medical Group, Inc. in Memphis, TN, Holy Cross Hospital in Silver Spring, MD, and Contract Services Association of America in Arlington, VA. Munro is an adjunct Professor of Business Administration at Strayer University in Newington, VA, and has held similar positions at Vincennes University in Bremerton, WA and Crichton College in Memphis, TN.
"We are excited to have an author of Malcolm's caliber and experience join our team of authors," said Dan Smith, VP of Publishing for Know More Media. "Leadership is such a critical topic in these days and times. On LeaderNotes.com, Malcolm provides very valuable leadership insights and advice."
"All of our blogs are written by authors who are authorities in their individual fields of business," said Hal Halladay, CEO of Know More Media. "A practicing expert like Malcolm from ETP Consulting is a prime example of the knowledge and experience we offer to the readers of the blogs on our business blog network."
About Know More Media
Know More Media (http://www.KnowMoreMedia.com) is a rapidly growing online publisher of business information and news, and is headquartered in Orange County, CA, with an office in Provo, UT. Led by a team of seasoned business executives with many years of online publishing and business management experience, Know More Media is a revolutionary departure from traditional business publishing. The Company contracts with expert writers from across the globe to supply valuable business-related blog content to the online world. Its authors are typically practicing authorities in their fields, who provide their business advice and knowledge to business readers through a blog. Readers are encouraged to participate through comments and continuous feedback, thereby not only learning, but sharing their valued experience to an ever-expanding community of business expertise.
###