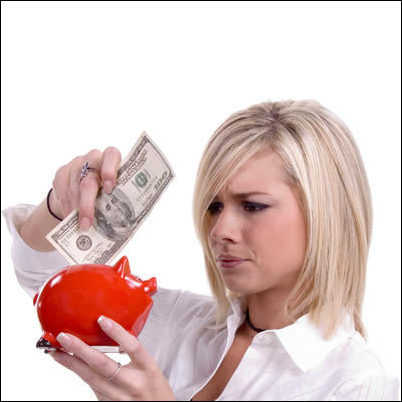 Phoenix, AZ (PRWEB) July 28, 2006
Many college-bound students who require necessary funds for the upcoming fall semester still have time to apply for Private Student Loans. NextStudent, the Phoenix-based premier education funding company, offers its Private Student Loan Program for students who need funds for the total cost of their education and for those who need funds because federal aid is not enough.
There are no application deadlines with NextStudent's Private Student Loans, which are available throughout the year. Student borrowers can rest easy no matter the time of year. Private Student Loans may be available in as little as five business days and are disbursed direct to the student borrower, so student borrowers can be sure to have the needed funds in their hands. The funds are available to cover the entire cost of a student borrower's education, including fees, tuition, housing, supplies, and even computers.
There are no application fees for Private Student Loans, which are unsecured and credit-based loans. When working with one of NextStudent's Education Finance Advisors, student borrowers will go through an easy, fast application process. Student borrowers can apply with or without a co-signer, but NextStudent approves more Private Student Loans with a qualified co-signer.
Student borrowers are eligible for Private Student Loans when they are enrolled at college at least half time in a degree or certificate program. International students and those students in distance learning courses also are eligible. The program must be at a school approved by The Education Resources Institute, TERI, a nonprofit organization that guarantees NextStudent's private loans.
Private Student Loan borrowers can borrow up to an annual maximum of $40,000, or the calculated cost of attendance (lesser amount); the available program maximum is $130,000. Private loan repayment begins six months following graduation, or when a student drops to less than half-time enrollment.
The repayment term on private loans of less than $40,000 is up to 20 years. For Private Student Loans that are more than $40,000, borrowers can extend the repayment term. Interest payments may be tax deductible, and the minimum loan payment is as little as $25.
Student borrowers are able to apply for NextStudent's Private Student Loans right now or at any time throughout the year. Receiving the funding for college is just a phone call away, and funds for the fall semester can be disbursed before the fall semester begins.
About NextStudent
NextStudent, http://www.nextstudent.com/ , federal lender code 834051, is dedicated to helping students and their families find affordable ways to pay for college. NextStudent offers one-on-one education finance counseling and has a portfolio of highly competitive education finance products and services including a free online scholarship search engine, federally guaranteed parent and student loans , private student loans, both federal and private student loan consolidation programs, and college savings plans.
The NextStudent Scholarship Search Engine, one of the nation's oldest and largest scholarship search engines, is updated daily, available free of charge, completely private – and represents 2.4 million scholarships worth $3.4 billion.
For more information about NextStudent and its student loan programs, please visit the company's Web site at http://www.nextstudent.com/.
Contact:
Jessica Black
800-658-6801
# # #