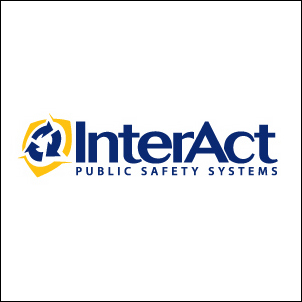 InterAct's CAD system greatly improved our ability to better protect our citizens
Winston Salem, NC (PRWEB) July 31, 2006
Winston-Salem, N.C. (PRWEB) July 31, 2006 -- InterAct Public Safety Systems, a leading provider of public safety and homeland security technology solutions, today announced that Forsyth County, Georgia has added a Records Management System (RMS), and Mobile Solutions to bolster the efficiency of its dispatchers, Sheriff's deputies, and emergency services personnel. The county, which already relies upon InterAct's Computer Aided Dispatch (CAD) system, will leverage the new tools in order to respond faster and more effectively to emergency situations.
Forsyth County's prior system was antiquated and counter-productive, requiring dispatchers to manually enter data in multiple locations. Deputies in patrol cars were unable to perform paperless reporting and 9-1-1 dispatchers could not provide responding deputies with important data from the CAD system.
"InterAct's CAD system greatly improved our ability to better protect our citizens," said Pat Giordano, Forsyth County's 9-1-1 Center director. "We are looking forward to further strengthening that ability by streamlining our reporting system and upgrading the way our Sheriff's deputies and firefighters receive what could be, in many cases, lifesaving data."
Forsyth County will implement the new systems in three phases over the next six months. First responders will begin with the Mobile Data System, followed by the Records Management System with Field Based Reporting, and finally the Jail Management System.
"The Sheriff's Office is anxious to have InterAct brought on-line," said Forsyth County Sheriff Ted Paxton. "In the past, we have been unable to access the full capability of our new communications system. InterAct will allow our deputies to have an incredible amount of information at their disposal, information which is vital to our mission. We were very impressed with the InterAct system and its capabilities. The InterAct system is exactly what we needed."
The Mobile Data System will be most critical to the county's 9-1-1 Center by enabling the deputies, firefighters and their supervisors to receive the full details of incoming calls and other data in real time. In turn, this will help to reduce radio traffic, as well as confusion to everyone receiving the information.
"We were pleased when Forsyth took the first step in improving its 9-1-1 dispatching system with our CAD product," said Andrew "Flip" Filipowski, executive chairman and CEO of InterAct Public Safety Systems. "By implementing the additional solutions, Forsyth County is reaffirming its commitment to protect its citizens."
Forsyth County will be celebrating its new public safety complex and upgraded systems with a grand opening ceremony on August 3, 2006. The event will begin at 10:00 a.m. at 3520 Settingdown Road, Cumming, GA. For more information call 770-886-2802.
About InterAct Public Safety Systems
Since 1975, InterAct Public Safety Systems has led the industry in providing mission-critical public safety and homeland security systems and products. Our 9-1-1 systems revolutionize the way public safety agencies handle information and how first-responders carry out their missions. We offer dynamic Records Management solutions that allow agencies to quickly extract, filter and share information to better manage their internal information processes. First responders from a variety of agencies and jurisdictions gather and share crucial information quickly and accurately using our suite of data sharing, security, and emergency management systems. InterAct understands real-world demands and provides real-world solutions. For more information, please visit us on the web at http://www.interact911.com/ or call 1-800-768-3911.
###