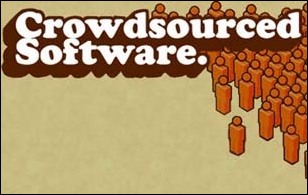 It's an exciting time for not only our company but also our growing number of community members who have been supporting us throughout this journey
Calgary, Canada (PRWEB) August 2, 2006
Cambrian House Inc., a Calgary based software company announced today the release of their first project that will be open for contributions from community members. The company has opened their project doors and is asking for contributions to Prezzle, an existing product that despite its early development has already built a loyal user base.
"It's an exciting time for not only our company but also our growing number of community members who have been supporting us throughout this journey," says Michael Sikorsky, CEO of Cambrian House. "Prezzle is still in its infancy and we are looking forward to enhancing the product based on member feedback and contributions. We have a lot of highly skilled members within our community who have been eagerly waiting to contribute, and we're thrilled that we could offer Prezzle as our first project."
The Cambrian House had 4100 members sign up in its first month and over 1000 idea submissions, they are expecting the numbers to triple within the next two weeks. Currently the Prezzle project is accepting design, code, and copywriting contributions from their community members. The new crowdsourcing community is free to join and can be accessed via their website: http://www.cambrianhouse.com.
About Cambrian House
Headquartered in Calgary, Canada - Cambrian House opened its doors on February 1, 2006. Using the internet to harness the wisdom and participation of crowds, Cambrian House seizes creative software ideas from the ether and builds them into real software. With the use of online market testing, Cambrian House then objectively determines if an idea should be built or be terminated at conception.
If you require additional information or have any questions or concerns please contact:
Cambrian House
Michael J. Sikorsky, CEO
Tel: 403-263-2042
###