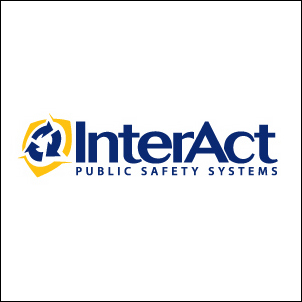 We've dedicated the last few years to researching applications that would serve the needs of our 911 Center and the citizens we serve and found InterAct was the best solution
Winston Salem, NC (PRWEB) August 7, 2006
Winston-Salem, NC. (PRWEB) August 7, 2006 -- InterAct Public Safety Systems, a leading supplier of public safety technology systems used by local, state, national, and international government agencies, announced today that the Hampshire County 911 Center in West Virginia has selected InterAct's E911 Suite and Emergency Notification System (ENS) to improve the response time of the county's emergency services.
The Hampshire County 911 Center is responsible for dispatching emergency services for over 20,000 residents. Since the center opened in March of 2001, dispatchers have been logging all calls by hand with pen and paper. With the implementation of InterAct's E911 suite, the process of gathering information from the caller and dispatching emergency services personnel will be automated and streamlined, shaving valuable seconds, even minutes, off of response times.
Brian Boley, 911 Director of Hampshire County, considered numerous different E911 systems, wanting to find a program that would integrate their old methods and techniques for a smooth transition while applying the most advanced public safety technology.
With InterAct's CTI, or computer telephony integration interface, a caller's name and location information is displayed immediately on the screen. Integration with InterAct's geographic information system (GIS) dynamically displays the location of the called on a corresponding map of the county. As situation details are entered, InterAct's computer-aided dispatch (CAD) system will make automatic recommendations on which units need to be dispatched to the scene based on a variety of criteria such as unit availability, type, and even proximity to the caller.
"We've dedicated the last few years to researching applications that would serve the needs of our 911 Center and the citizens we serve and found InterAct was the best solution," said Boley. "InterAct's products will put Hampshire County 911 Center in a position to be much more efficient and reduce response times considerably in situations where every second counts."
Hampshire County will also enhance public services with the implementation of InterAct's Emergency Notification System (ENS). Amber alerts, weather hazards, homeland security notices, and dangerous highway spills can be sent to everyone in the community with a situation-specific message within minutes. The ENS will also enable Hampshire County to make daily checkups on elderly and homebound members of the community. Each day, the ENS can call individuals with a pre-recorded message and ask for acknowledgement that they are okay, something that can be particularly critical during the recent heat waves throughout the United States.
Hampshire County will be kicking off the project with the County Commissioners and the 911 Advisory Board in a meeting on August 10th, 2006. The event will begin at 9:00 a.m., at 525 Depot St in Romney, WV. For more information call 304-822-6016.
About InterAct Public Safety Systems
Since 1975, InterAct Public Safety Systems has led the industry in providing both stand-alone and fully integrated mission-critical public safety and homeland security systems and products. As the pioneers of the first triple screen E911 system over 20 years ago, InterAct understands real-world demands and provides real-world solutions. Our 9-1-1 systems revolutionized the handling of information by public safety agencies, and how first-responders carry out their missions. Through our additional Record Management solution, agencies have the ability to quickly extract, filter and share information to better manage their internal information processes. InterAct also makes it possible for first responders from a variety of law enforcement agencies and state and local jurisdictions to gather and share information quickly and accurately, using our suite of data sharing, security, and emergency management systems. For more information, please visit us on the Web at http://www.interact911.com/ or call 1-800-768-3911.
###