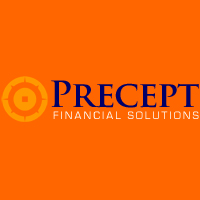 In the face of financial hardship, should a consumer file bankruptcy, the creditor gets paid little if anything. Through settlement, we can provide both creditors and debtors with workable solutions that are beneficial to both parties
Dallas, TX (PRWEB) August 10, 2006
As the number of bankruptcies filed has grown by five times over the last 25 years, according to the Federal Reserve, 'debt settlement' has become the popular alternative. The question is: To negotiate one's own settlement, or to seek professional debt settlement assistance?
'Debt settlement' refers to the process of negotiation, as well as the mutually agreed upon lower-than-original settled amount. "In the face of financial hardship, should a consumer file bankruptcy, the creditor gets paid little if anything. Through settlement, we can provide both creditors and debtors with workable solutions that are beneficial to both parties," says Todd Hayes, Managing Director, Precept Financial Solutions, the first debt settlement company to be admitted to the American Bankers Association. See http://www.preceptfinancial.com.
Some of the main pitfalls of negotiating one's own debt are:
1) Lack of Leverage of an Individual Against a Barrage of Creditor Companies: A debt settlement company's status as a company and its relationships with creditors add strength to the company's position in negotiating settlements on behalf of their clients.
2) Needing to Get to the Right People: The chances of being transferred to the appropriate persons inside the creditor organization in a smooth and timely manner are low for the individual, and extremely frustrating. A debt settlement company already has the contacts and goes straight through.
3) Industry Jargon: Yesteryear, the use of terminology was not an issue. Today, a debt settlement company has the advantage of being able to expedite the process by effectively using industry jargon, which comes only through experience.
Other pitfalls that Hayes says are, " It is well known within the industry that the quality of one's record-keeping can make the difference between a good settlement and a bad settlement." Also, "To suppose that one knows more than they do is the equivalent of someone picking up a sword for the very first time and challenging a professional swordsman to a duel."
To see a complete list of the ten pitfalls of trying to negotiate one's own debt, click here: Precept Financial Articles.
Precept Financial is a leading debt assistance company dedicated to helping consumers and businesses with financial hardship in resolving unsecured debt. Precept Financial works with creditors and collections agencies on the client's behalf, to help find mutually agreeable solutions.
For an individual personal or business debt solution analysis to help find one's best debt resolution option, please click here.
The Precept Financial Solutions 'Customer First' client service program has set industry standards. To see how Precept Financial may be able to assist individual cases of credit card or unsecured debt problems, please click here.
By providing an effective alternative to financial hardship, Precept Financial provides a service for both debtors and creditors. Notable memberships include: The Association of Settlement Companies, Greater Dallas Chamber of Commerce, American Bankers Association, and the International Association of Professional Debt Arbitrators. Contact 1-800-866-4447 or visit http://www.preceptfinancial.com.
# # #