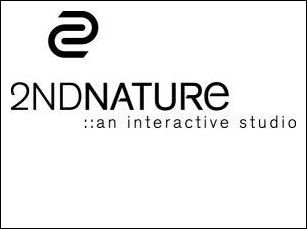 Syracuse, NY (PRWEB) August 13, 2006
2ndNature, a Central New York-based interactive design and development studio in Franklin Square, has launched several new websites for their New York State regional clients.
In March of 2006, 2ndNature launched a new website for Viyya Technologies, a publicly-traded software and technology development company (Pink Sheets: VYON) based in West Caldwell, NJ. The site at http://www.viyya.com, while under continued development, features the company's software products in a very clean and straight-forward website design by 2ndNature. Daily web maintenance is also provided by 2ndNature. A second phase of development for the Viyya website will include extensive content updates and a content management system (CMS).
Over the first quarter of 2006 2ndNature continued their 4 year working relationship with Welch Allyn of Skaneateles, NY, a global medical device manufacturer, on several projects including their international websites (http://www.welchallyn.de/germany) and their European Cardiopulmonary Product offerings website http://cardio.welchallyn.com.
Also for Welch Allyn 2ndNature designed and developed an interactive CD-ROM and interactive website for their Durashock blood pressure product (http://www.welchallyn.com/durashock) for which 2ndNature provided photography, audio, video and 3D animation and rendering services for the CD-ROM project along with Flash and Web programming for the online presentation. The project is now being translated into six other languages.
In May 2006, 2ndNature launched a newly designed website for the Costello, Cooney & Fearon law firm http://www.ccf-law.com which features contemporary graphic design and animated features to enhance the online experience of visitors to the site. 2ndNature also developed a Content Management System for the law firm's website which allows an administrator of the firm to easily update their site content through a browser based, user-friendly interface.
Costello, Cooney & Fearon is one of the oldest and most respected law firms in Central New York also with offices in Albany.
Also in May, 2ndNature designed and developed a new website for Mohawk Global Logistics, an 35 year old international logistics corporation based on the Hancock International Airport with branches in Rochester and Albany, NY. The site at http://www.mohawkglobal.com features the newly designed brand/identity and logo, also designed by 2ndNature, along with an impressive interface that reflects the international flavor of their business. Mohawk also contracted the services of 2ndNature to design their identity system including business cards, envelopes and several other collateral print pieces.
2ndNature also recently designed websites for:
Galson Laboratories http://www.galsonlabs.com
The Bell Group: http://www.bellgrouprealestate.com
Design Prototype Technologies http://www.dpt-fast.com
The Sutton Real Estate Company http://www.suttoncos.com
JJAG Wing Snowplows of Auburn, NY http://www.jjagwing.com
Appel Osborne Landscape Architects http://www.appelosborne.com
Armory Square Association http://www.armorysquareofsyracuse.com
The Fun Junction http://www.thefunjunction.com
The Little Clinic http://www.thelittleclinic.com
2ndNature (http://www.2ndnaturestudio.com), a full-service design studio specializing in interactive media, provides high-quality print and interactive design services to clients throughout the U.S. The firm is located in Franklin Square, an historic landmark district, in Syracuse, N.Y.
We devise intelligent solutions that solve client's problems and engage their audiences. For us, the desire to create compelling work is an inherent part of who we are. But it is only through our years of experience that we have the knowledge and ability to effectively execute that work. We are continuously driven by a passion to create work that exceeds even our own expectations. Work that is as beautiful to behold as it is to use. It's what comes naturally to us.
At 2ndNature we help you accomplish more than simply communicating a message. We help you connect with the audience on a deeper level, creating compelling work that inspires opinions and motivates impressions. Effective design does more than just present information, it shapes the way we identify with it...usually with no thought at all.
Please give us a call anytime at (315) 423-9100 or drop us an email.
###