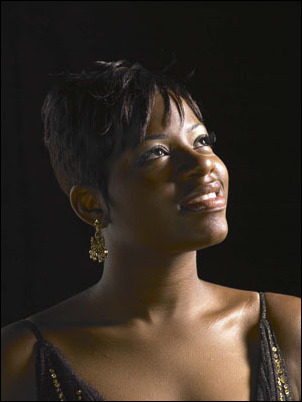 Make the best for you and your children, so when they grow up they can say 'I respect my mother and father because they paved the way for me to do the things that I want to do,'
Louisville, KY (PRWEB) August 16, 2006
Fantasia Barrino, Lifetime Television and the National Center for Family Literacy (NCFL) have partnered to raise awareness about literacy problems, which affect more than 30 million American adults.
This Saturday, the network will debut "The Fantasia Barrino Story: Life is Not a Fairy Tale," which details the many obstacles – including low literacy and being a single mother – the 2004 American Idol® star overcame on her way to the top. The movie will air at 9 p.m. Aug. 19, 8 p.m. Aug. 20 and 9 p.m. Aug. 21. (All times are Eastern.)
Barrino will also tout NCFL in a national Public Service Announcement following the movie: "I overcame the feeling of not being a confident reader, and then I became the American Idol. Thirty million Americans face similar challenges, whether trying to read a book or complete a job application. To learn about how you can help yourself or help others to improve reading and literacy skills, go to Lifetimetv.com or call the National Center for Family Literacy at 1-877-FAMLIT1."
At http://www.lifetimetv.com/movies/originals/fantasia.html, viewers will find resources to help them with literacy problems and be able to connect to http://www.famlit.org to access resources from NCFL such as how to incorporate reading together into their families' daily habits and how to locate family literacy programs in their community.
"Make the best for you and your children, so when they grow up they can say 'I respect my mother and father because they paved the way for me to do the things that I want to do,'" Barrino said in a recent Lifetime interview.
Long-term research verifies that through family literacy programs:
Adults obtain and keep employment
A higher percentage of adults achieve GED equivalency
The amount of literacy activity in the home increases by 80 percent
Additionally, children participating in family literacy programs are rated higher by their teachers than a randomly selected comparison group in terms of overall academic performance, motivation to learn, attendance, and likelihood of future success.
"When real life success stories like Fantasia's are shared, people are often so inspired they clear a path toward accomplishing their own goals," said Sharon Darling, president & founder of NCFL. "NCFL applauds Fantasia and the millions like her who take that first step toward success through family learning and keep going."
For more information, call Marvin Young of NCFL at (502) 584-1133 x173 or Kannie Yu at Lifetime at (310) 556-7582.
About NCFL:
The National Center for Family Literacy, the worldwide leader in family literacy, was founded in Louisville in 1989. NCFL has impacted 1 million families and trained 150,000 teachers, practitioners and advocates. To learn more or to donate to this effort, call 1-877-FAMLIT1 or visit http://www.famlit.org.
###