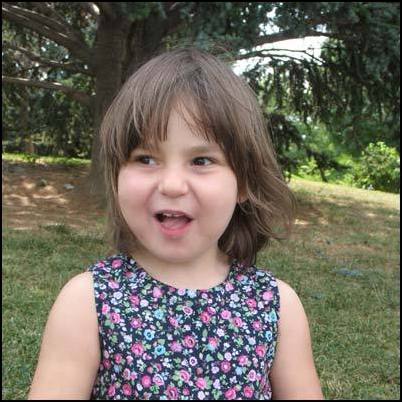 Medicinal non-compliance such as this can lead to persistent symptoms, an uncontrolled illness, and the further spread of infection
Bethesda, MD (PRWEB) August 16, 2006
A study commissioned by the International Association of Medicinal Compliance (IAMC) showed that of 1,000 mothers, 67% noted that their children either disliked or hated the taste of liquid medications. Surprisingly however, only 17% of mothers had ever requested a change in a medication's flavor at a pharmacy. Though the reason for this discrepancy remains unclear, the IAMC believes it is a result of lack of patient education and the importance of understanding the impact that flavoring can have on medicinal compliance.
"If you ask any parent, they will tell you that in general children have difficulty swallowing medications in pill, capsule or chewable form," said Marvin Miller President of the IAMC. "This explains why liquid medications are typically the most popular choice for young patients by their parents." In the study, 100% of mothers reported giving their children liquid medication on a regular schedule or when sick, with 91% reporting they never use chewables, pills or capsule medications. Despite the better delivery method of liquids, most children react negatively to liquid medications, and still struggle with them as a result of bitter taste or foul smell. Beyond the stress placed on both parent and child in forcing a medication down, if a child is unable to swallow a medication properly, there is little to no assurance that the child receives the necessary and proper amounts of medication. "Medicinal non-compliance such as this can lead to persistent symptoms, an uncontrolled illness, and the further spread of infection," said Miller.
Though flavoring has become more commonplace in pharmacies across the nation, 40% of mothers polled had never even heard of the option to change a medication's flavor. Similarly, of the remaining 60%, roughly 43% had heard of changing medication flavors, but had not actually done so at the pharmacy because they were unsure of the process. However, after learning about the option to flavor medications, 68% of mothers polled felt they would be very likely to request flavoring in the future. "This is a positive sign," says Miller. "The more that parents understand that physiological and psychological barriers to administering medicines can be overcome with simple tools like flavoring, the more money we will save our nation's healthcare system and the less trauma young patients will have to endure when taking bad tasting liquid medications."
Both of the major companies that promote medicinal flavoring, FLAVORx and TastyMeds, follow a scientifically-tested and medically developed formulation or 'recipe,' that must be performed by a licensed pharmacist or technician. And since FLAVORx has been around for over 10 years without any incidence of adverse reaction, allergy, complication or changes in efficacy, pharmacists and consumers can rest assured that the addition of the flavoring will enhance palatability, but will not alter stability or efficacy of the medication. Flavoring systems, such as FLAVORx, offer 24-hour technical support that is available for any questions that pharmacists or consumers may have.
In a secondary study of nationwide pharmacists, the IAMC reports that 79% of pharmacists feel an obligation to inform a consumer that a medication may be difficult to take because of taste. Luckily, most national major chain pharmacies (Walgreen's, Wal-Mart, CVS, Rite Aid, Target, etc) offer a flavoring service to enhance patient care programs. They can flavor both over-the-counter and prescription medications, and in certain situations a pharmacist can convert pills and capsules to suspensions that can be easily flavored. The response from mothers showed that 97% of children had a positive reaction to flavorings used in their medications.
For more information on the safety, process and success of flavoring a particular medication, consult a physician or pharmacist. To look up a pharmacy that offers a flavoring service, please visit http://www.flavorx.com or http://www.tastymeds.com.
About the IAMC: The International Association of Medicinal Compliance (http://www.takeyourmedicine.org) is a non-profit organization focused on creating a healthier world through improved medicinal compliance. Dedicated to finding a solution to the universal problem of medicinal non-compliance, the IAMC promotes education and awareness through campaigns that discuss the impact of non-compliance on higher healthcare costs, lowered productivity and the spread of disease. IAMC members represent a pool of individuals and organizations ready to share their expertise with colleagues in higher education, policymakers, media professionals and the public at large.
###