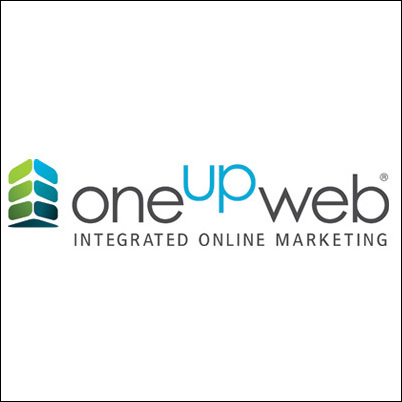 Oneupweb's increasing focus on creative services will also be an additional incentive for these marketers.
Lake Leelanau, MI (PRWEB) August 18, 2006
LAKE LEELANAU, MI (PRWEB) August 18, 2006 -- Oneupweb, an online marketing leader and search engine optimization pioneer, announced today that it is very pleased with JupiterResearch's assessment of its client service prowess in its Search Engine Marketing Agency Constellation. In an August 10, 2006 press release, JupiterResearch reported that in its study, a focus on client service is becoming increasingly critical to marketers. This same study praised Oneupweb's attention to budget management and strong client relationships.
"An increasing number of marketers are diversifying and intensifying their use of search agencies. However, only 21 percent are completely satisfied and have no interest in switching agencies," said Sapna Satagopan, a JupiterResearch Research Associate and lead author of the report. "Search agencies must begin to differentiate themselves and build loyalty through higher levels of client service."
In Oneupweb's summary in the report, JupiterResearch commented, "The agency's concentration on fostering strong and deep relationships with clients is well served: Oneupweb received solid client feedback." The report goes on to say, "Oneupweb's focus on budgets and strong client relationships will make it a good option for midsize marketers." And, "Oneupweb's increasing focus on creative services will also be an additional incentive for these marketers."
"We're pleased that our results-oriented philosophy and attention to service is appreciated by our clients, and recognized by the marketplace," says Oneupweb CEO, Lisa Wehr. "In recent years, we made a conscious decision to focus on in-depth, strategic counsel, rather than unbridled growth."
About Oneupweb
Oneupweb has been an innovator in online marketing for more than a decade, creating integrated online marketing plans that include natural search engine optimization, paid search marketing, podcast production, online market research, marketing analytics and more. An award–winning firm, Oneupweb was named a 2006 Michigan Top 50 Company to Watch and is the only two–time winner of the prestigious ClickZ Best Search Engine Marketing Vendor Award. CEO, Lisa Wehr, an Ernst & Young Entrepreneur of the Year, has been named to BtoB Magazine's Who's Who List three years and is recognized as a Leader & Innovator by Lawrence Technological University. The company publishes an SEO / SEM newsletter Online Marketing Brief™ and a blog and weekly podcast named StraightUpSearch. Oneupweb is a privately held company located in Michigan. For more information on Oneupweb, please contact 231.256.9811 or visit Oneupweb.com.
# # #