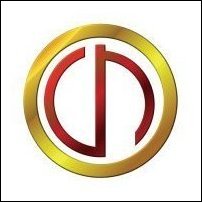 London (PRWEB) August 22, 2006
Science fiction & fantasy portal the chronicles network is proud to announce the successful acquisition and merger with Ascifi, creating the world's largest science fiction and fantasy forums.
The chronicles network chronicles network forum was already the fastest growing community of all of the major SFF boards, and now has over 12,000 members and almost 3/4 million messages - making it one of the internet's elite "Big Boards".
Ascifi staff have already joined the chronicles moderating team, and there is every confidence in maintaining the very friendly and welcoming community that has made chronicles so distinct in its niche of sciece fiction fantasy.
To celebrate this event, a number of published science fiction and fantasy authors and independent publishers have volunteered to give away books in a series of free to enter draws on the forums.
These include Kate Elliot, Mark Robson, Neal Asher, Teresa Edgerton, Madeline Howard, Laura J Underwood, Adrienne Jones - and publishers Pendragon Press and Adventure Books of Seattle.
The competition draws are open to all forum members, and forum registration is free.
The move overall helps position the chronicles network as the leading SF&F community online, and continue to achieve long-term goals of becoming a cornerstone SFF portal on the internet.
The chronicles network is currently administrated by Britecorp's forum management services, and will continue to apply its experience and skill to develop this expanding community further.
For those of our members going to the Worldcon: LA Con IV this week, we wish each and every one of them a safe journey and a pleasant week, and look forward to meeting up with members and friends alike at Fantasycon in Nottingham this September.